PLANTATION SHUTTERS OXFORD
Do you live in the Oxford area? Are you keen to invest in a brand-new set of plantation shutters? Then give Just Shutters a call today and speak to our local experts, husband and wife team Charlotte and James Chenery. Covering Oxford, Headington, Summertown, Kidlington and the surrounding areas, you'll receive the care and attention that you'd expect from a local specialist.
Our Local Specialists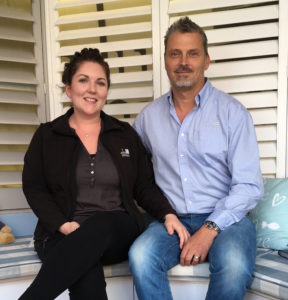 Charlotte and James Chenery, our local specialists, both possess a keen eye for detail and a flair for all things modish. Their passion for creating beautiful designs is without measure, making them the perfect choice for home and business owners in Oxford. Oxford is, after all, renowned for its wonderful heritage, unique charm and rich tapestry of architecture that draws from an array of historical influences.
If you live in Oxford, you're no doubt familiar with how the city has shaped the magnificent designs of many of the properties built there. What better company to have on your side then? Only with Just Shutters will you have access to truly phenomenal shutters, created to fit any architectural and personal style.
Even better, our shutters all come with a lifetime guarantee and offer excellent value for money. So you've no reason to pass up this incredible opportunity.
Introducing Plantation Shutters
As the name implies, plantation shutters derive their name from the plantations on which they were originally installed. They are permanent window fixtures which comprise a frame of upright stiles. Horizontal rails or slats run the width of the windows. These rails can be angled either fully closed, fully open, or somewhere in between.
This is a simplification, of course. Plantation shutters are so much more than the sum of their parts. They are stylish, versatile, durable, and an excellent way to add an element of chic and sophistication to proceedings. Plantation shutters are an elegant choice, perfect for any interior space. They can even boost your property's curb appeal, making it more desirable to potential buyers.
There are many more outstanding benefits to choosing plantation shutters, including:
Hypoallergenic
Low-Maintenance
Improves Insulation and Energy Efficiency
Controls Privacy and Light Levels
UV-Resistant – Won't Fade or Bleach
Protects Against UV Exposure
As stated, plantation shutters are versatile, meaning they can be placed in almost any room. They attract very little dust and dirt and are easy to clean (simply wipe with a damp cloth) making them ideal for allergy sufferers. When closed, they can trap in warm air during the colder months and lockout sunlight, keeping the room cool during the summer.
While closed, shutters will protect from harmful UV exposure and won't fade or discolour through constant exposure. You'll also have complete control over privacy and light levels, as shutters can be adjusted in a way curtains cannot.
Plantation shutters really are the number one choice for any home or business owner in Oxford. If you're interested in purchasing shutters for your property, read on to find out why you should choose Just Shutters.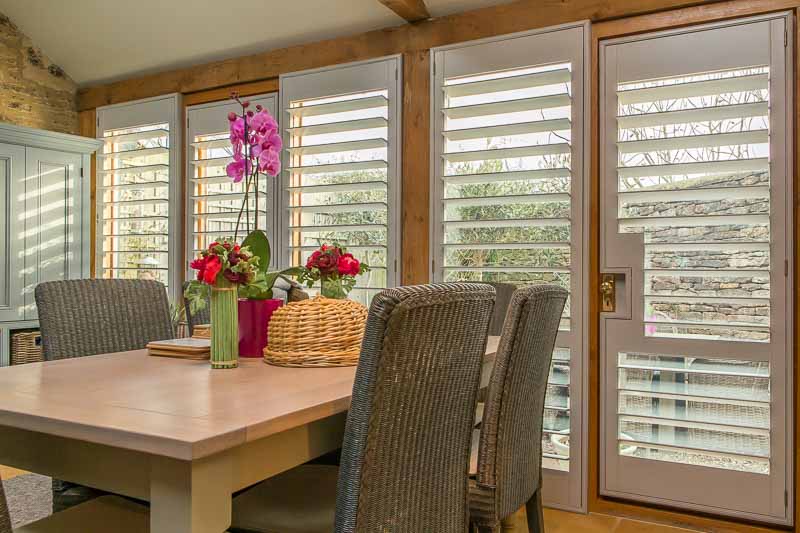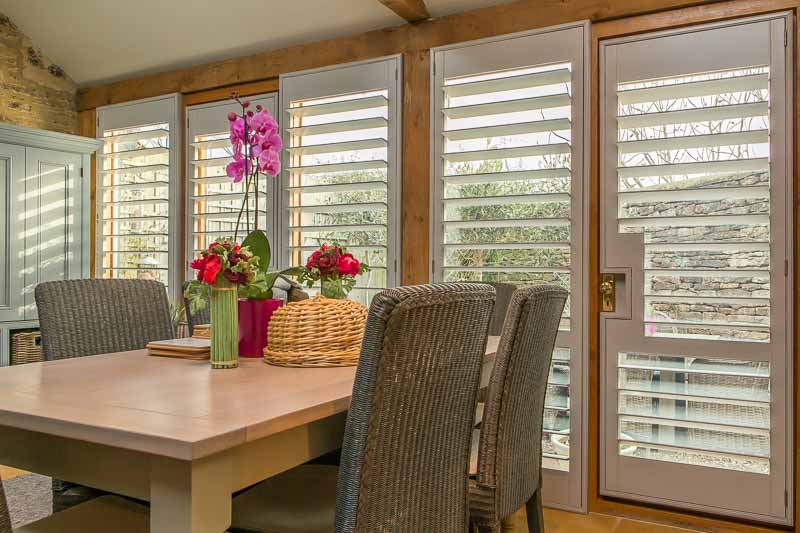 Why Choose Just Shutters in Oxford?
To date, Just Shutters has completed well over 8,000 installations in domestic and commercial properties throughout the UK. Our team is equipped to take care of customers regardless of their stylistic choices. If you're a lover of a traditional, contemporary, or modern; we have you covered.
Our shutters can also be adapted for a range of purposes. Looking to have them installed in front of a bay window? Not a problem. What about an unusually shaped atrium or a perfectly rounded porthole? Easy. While shutters might seem expensive because of their appearances in leading interior magazines, high-end showrooms, and up-market hotels; they are actually quite affordable.
Shutters maintain their aesthetics far longer than curtains and blinds, providing lasting value. They also serve to enhance your views and do not cause obstructions, contrary to popular belief.
Available Options
As for your available options, you'll be spoilt for choice when you choose Just Shutters. We have our own exclusive ranges that sport our signature style. Plus, we also have the most extensive selection of styles and finishing options available in the UK. With a variety of materials, louvre size options, and the ability to colour coordinate and match, the sky really is the limit!
Want to find out more? Then call Just Shutters today on 01235 424282 to request a brochure or speak to our Oxford team.
WHAT CUSTOMERS ARE SAYING ABOUT JUST SHUTTERS:
While we can always sing our own praises about our plantation Shutters Oxford, here are the more important voices of our customers. With over 1800 national reviews on Checkatrade scoring us 9.9/10 we would love to welcome you among our happy customers!
Shutter installation – bay + standard windows.
"Excellent product, plus importantly reliable!"
10/10
Installation of shutters for the whole of our new property. Fabulous! 1st class.
"Courteous, reliable, very hard working, efficient and very good humoured. This firm cannot be faulted. Thoroughly recommend Just Shutters Oxford."
10/10
Shutters fitted to conservatory plus 2 bedroom windows.
"Very informative and happy to go over information. Kept us in contact with order. Just amazing, will be using them again."
10/10
Measuring, making and fitting shutters.
"Excellent product, lovely finish, great fitters, efficient, tidy clean and thorough."
10/10