PLANTATION SHUTTERS Sturminster Newton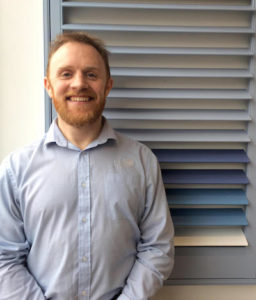 Plantation shutters Sturminster Newton from Just Shutters, Dorset's longest-running specialists in supplying and installing beautiful shutters. Just Shutters local leader Gavin McGuiness offers you the finest quality, service and overall value. Not to forget our market-leading lifetime guarantee.
The beautiful town of Sturminster Newton, nestled in the stunning Blackmore Vale, is full of history, character and charm. With architecture that deserves the very best, our huge range of experience in designing and installing over 15,000 shutters in properties new and old; you can be assured of our expertise and knowledge. Call us on 01305 230321.
INTERIOR SHUTTERS FOR YOUR WINDOWS AND DOORS
You may think beautiful bespoke interior shutters are only for your windows; not so! Your doors, wardrobes and even room partitions can be enhanced by perfectly designed and made-to-measure shutters.
Shutters are the luxurious and chic alternative to curtains and blind. They are so versatile, whatever shape or size, your windows and doors will look amazing with our designer creations.
SHUTTERS HAVE MANY BENEFITS 
Obviously shutters look incredible. Their super clean lines, their louvers that reflect ambient light into the room, but there is more to shutters than just their looks. Browse our galleries here.
A room with shutters is always perfectly lit, with the ability to control the light and shade within a room. You can go from a bright space to near blackout, or you can fold the shutters back entirely. What is more, your windows will be free from nets, curtains or blinds.
Other wonderful benefits of shutters that will mean you fall in love with them over, and over again:
– Shutters need little to no maintenance
– Add value to your property
– Improve energy efficiency
– Reduced allergens in the home
– Offer perfect privacy while allowing light in
– Add an extra layer of security
– Easy to clean
– Great for kitchens and bathrooms
– The heat and sun will not cause the shutters to warp or fade
– Child safe with no hanging pull cords
– Last and last – our shutters come with a lifetime guarantee.
JUST SHUTTERS – Sturminster Newton's home of plantation shutters
Just Shutters have been Dorset's premier plantation shutter company since 2006. We create bespoke, made-to-measure shutters for homes and businesses. Just Shutters have the widest choice of materials and styles, including our own unique and exclusive ranges.
We have a hard-earned an unbeaten reputation in the field with the highest percentage of 10/10 reviews among our competitors. Please call us on 01305 230321 or follow the links below to find out just why we are voted the best!
WHAT OUR CUSTOMERS SAY:
We are fully committed to quality and a standout service. Knowing that we have a 9.9/10 rating on industry review site Checkatrade spurs us on to achieve more. With more than 1800 reviews from our happy customers, new clients can trust in what we do. Read some of the reviews below:
"Best quote, excellent service, overall I would recommend."
"Professional service from 1st enquiry to installation in our 2 bedrooms. Therefore, could not recommend more."
"We had 4 lots of shutters fitted by Just Shutters. So very excellent! Therefore, we would thoroughly recommend."
"Great product, service and overall communication. Recommend to me and I would so recommend."