Plantation Shutters Wrexham 
Plantation Shutters Wrexham from Just Shutters' experts Ken and Angela, your local shutter specialists. A husband and wife team, Ken and Angela are passionate about making your home look fantastic and ensuring customer satisfaction every time! We offer you the finest quality shutters, an unbeatable service and unrivalled reputation. Call us on 01352 872058 or book an appointment here.
The large and picturesque town of Wrexham has an array of architecture. Ken and Angela understand that whether you live in a modern terrace or medieval masterpiece your home is your castle. Additionally, our experience and second-to-none Just Shutters training will ensure your shutters suit your style and home perfectly.
The widest range and choice of plantation shutters
Ken and Angela are proud to bring the finest quality and broadest range of shutters to Wrexham. Not only can you feel assured of the local personal service you would expect from a husband and wife team; you can be additionally assured of the finest quality shutters AND the widest range.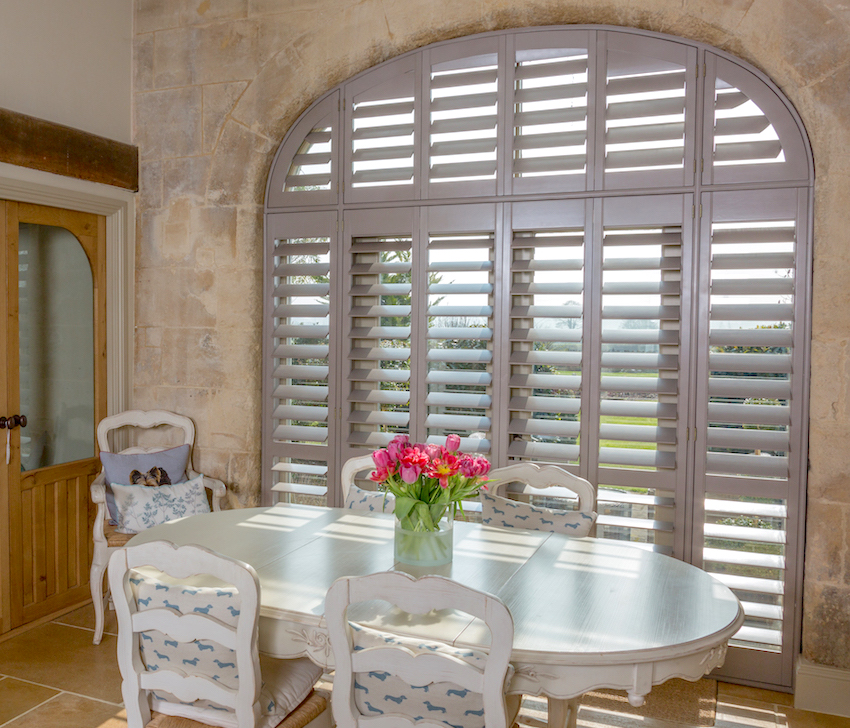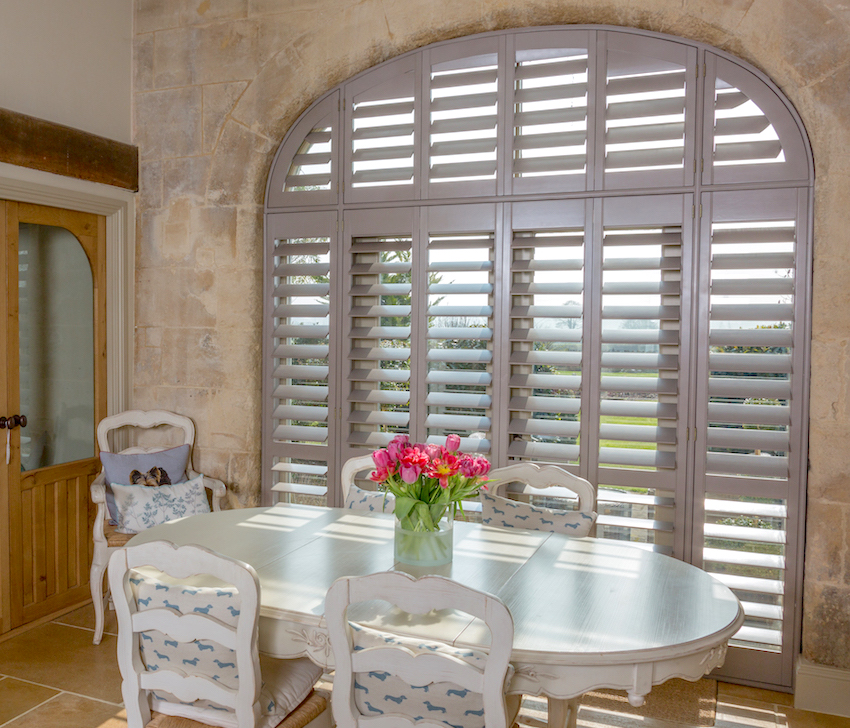 Furthermore, Just Shutters offers the market leading lifetime guarantee. So our value lasts and lasts. Remember; not all shutters were made equal!
WHY CHOOSE PLANTATION SHUTTERS?
Shutters have grown in popularity year-on-year and it is not hard to see why! Not only are shutters incredibly beautiful, they are super practical too. Once they were thought of as a luxury purchase as they were only seen on the pages of design magazines, in celebrity homes and boutique hotels. However, now more and more homeowners are realising that shutters are not only incredibly versatile, they are also great value in many ways!
Here are just some of benefits of shutters:
– Designer good looks
– Added privacy
– Child safe
– Energy efficiency
– Reduced noise and draughts
– Low maintenance – no laundering!
– Lifetime guaranteed
– Shapes are no problem!
– Allergen reducing
WHY CHOOSE JUST SHUTTERS?
Just Shutters offer the very best of both worlds. Local family service with the quality, prices and guarantees of a much larger brand. We also offer the widest range of plantation shutters including solid wood and exclusive ranges.
WHAT OUR CUSTOMERS SAY
While we could sing our praises all day, we would rather our customers speak for us! With over 1500 independent review on checkadrade and an unbeatable reputation, here are just some of the things our customers have to say:
Shutters fitted to sitting room.
"Excellent service. The shutters are beautiful and were fitted in a very professional manner."
Plantation shutters fitted 2 back and front of bungalow
"Excellent overall from start to finish. A pleasure to deal with such a professional company. Their commitment to the product and job is so refreshing."
Fitting shutters to the front of the house.
"Excellent job done by Just Shutters."
Fittings of plantation shutter blinds.
"Professional, polite and so friendly service."
The fitting of wooden plantation blinds. Plantation shutters Wrexham.
"Very professional standard of work. High quality product. Courteous and so neat installers. Definitely overall recommend."