POOLE PLANTATION SHUTTERS 
Poole plantation shutters by Just Shutters, your local shutter experts and Dorset's longest established specialist shutter company. Chris Rocker and team (pictured right) have been making homes and businesses in Poole look and feel bigger and brighter since 2006! Passionate local people we are committed to bringing the best quality products, coupled with outstanding customer service. Call us on 01202 240769.
Poole is a vibrant and bustling seaside town, with magnificent quayside and stunning views; it truly is a magnificent place to live and work. To make the most of its temperate climate and beautiful surroundings, shutters are the perfect window covering. Offering unsurpassed versatility in light and shade, uninterrupted views and privacy all at the same time!
Poole Plantation Shutter Experts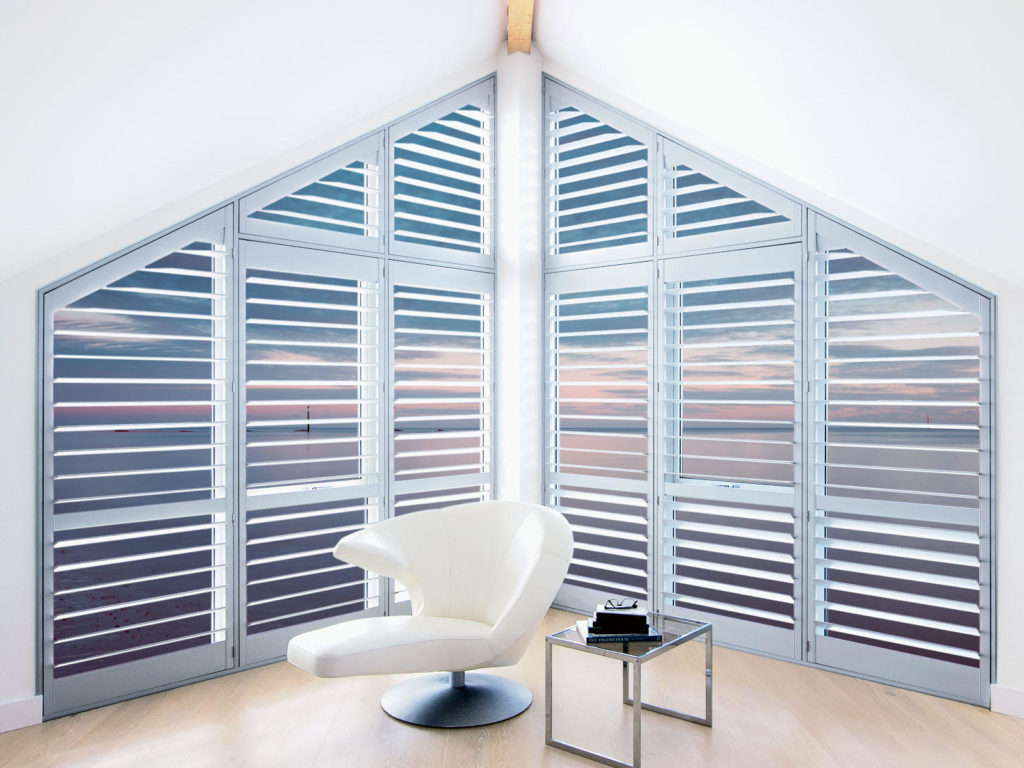 Just Shutters specialise in adding style, privacy and security to homes and businesses. Whatever your property style, be it traditional or modern, we have the experience to create the perfect solution for you. Poole plantation shutters come fully bespoke designed, installed and additionally, with our market-leading lifetime guarantee. So whether your home is old or new, whether your view is of ambling countryside, the quayside, or the town itself, we can help you find the perfect, unique solution for your windows.
The Unique Benefits of Shutters
Poole homes can benefit from the many benefits shutters can provide;
– Added privacy
– Added security
– Noise reduction
– Added energy efficiency
– Flexibility of light and shade
– Added room temperature control
– Lifetime guarantee
– Fully bespoke designed to fit any shape and size window
Furthermore, the alternatives simply cannot stand up to shutters; Curtains can absorb smells, dust and allergens, blinds can tangle, warp and fade! Shutters on the other hand are a quality, low maintenance solution that offer versatility, practicality and of course unrivalled style.
Our Poole plantation shutter specialists understands the area. Just Shutters was born just minutes up the road in sunny Southbourne. Our local people believe in local quality service, and while we have grown into a more national company, with regional experts carrying our brand further afield, we have kept the family business ethic at our core. Now you can benefit from this alongside the value and security of a larger company. And again, of course; our lifetime guarantee!
We stock the largest range of shutters in the UK, including our own exclusive ranges you will not find anywhere else! To get inspired about the endless possibilities of shutters in your home, click here to view our stunning photo galleries.
Contact Just Shutters Poole
Please give us a call today on 01202 240 769 or request our inspiring shutter brochure, or send us an email, and find out what Just Shutters can do for your home.
See what some of our 8000+ satisfied customers say about our service and quality, and why our reputation is second to none. Browse over 1600 independent reviews on our Checkatrade profile.
Plantation shutters fitted
"Great product, service and communication – recommended to me and I would recommend."
5 white shutters installed.
"From first going into Southbourne shop, then visited in our home order taken and completed, first class service. First class installation, couldn't ask for more, well done team."
Fitting of plantation shutters to 5 windows.
"Brilliant service from start to finish. Friendly and so very professional. No negatives, very happy."
Shutters fitted to two bedrooms.
"An extremely professional and friendly service. So highly recommended."