RAMSGATE PLANTATION SHUTTERS – CALL US ON 01892 575 858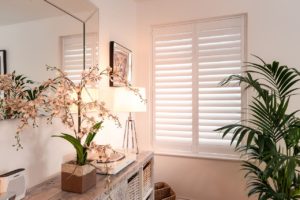 With a beautiful array of Victorian and Georgian architecture, the coastal town of Ramsgate is a perfect place for beautiful stylish shutters. At Just Shutters, we take pride in supplying customers with eye-catching bespoke shutters at prices which are highly competitive. We also pride ourselves on providing the care and customer service one would expect of a smaller one. For this reason, for Ramsgate plantation shutters there is simply no better choice than Just Shutters.
Your local plantation shutter expert is David Stansbury (pictured below). David, who is a Kent local, is passionate about ensuring each customer has a fantastic experience and ends up with a stunning bespoke shutter solution.
WHY CHOOSE PLANTATION SHUTTERS?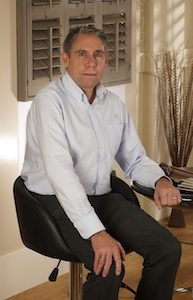 At Just Shutters, all our bespoke interior shutters make for an excellent design feature in any home. Shutters provide a feeling of grandeur in any interior. Also referred to as window shutters, customers who opt for these products will enjoy a host of benefits, including:
– Enhancing your home's privacy and security.
– Providing greater flexibility in terms of natural light levels.
– Far fewer allergens get trapped in shutters than in curtains.
– Helps to reduce external noises.
We ensure that all our shutters are truly unique. Our Ramsgate plantation shutters expert won't make you choose between style and practicality! He will give you a consultation, ensuring that what we supply fits with your current decor.
CONTACT JUST SHUTTERS RAMSGATE
Get in touch with our friendly team today. We will bring shutter samples to display against the windows in your home and will discuss all options with you. Call us on 01892 575 858 or select any of the handy links below.
WHAT OUR CUSTOMERS SAY
Our experts in Ramsgate are streets ahead of our competitors, as a result our customer reviews are extremely positive. See what our customers have to say about our Ramsgate plantation shutters experts below plus many more on 'checkatrade'
Shutters fitted in lounge + dining rooms
"Good service from our visit to shop. Therefore I would recommend"
Shutter installation in living room.
"Fitted shutter to bay window and side window. Very tidy job, very clean and courteous, also our shutters are beautiful."
Fantastically installed shutters.
"Very professional approach from beginning to end. Furthermore, the end product was great."