January Sale Extended to February 14th. Beat the Shutter Price Rise and Order NOW.
Overwhelming response to January sale prompts a two week extension! Don't miss out! Especially as factory prices are rising soon, meaning a shutter price hike across the industry.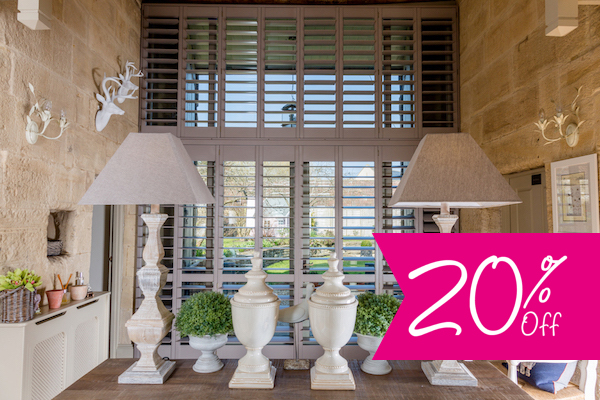 Having been inundated with January Sale appointments, we simply have not had time to see all customers interested in taking advantage of our once-a-year sale. As a small team all dedicated to keeping our promises and offering this great value to everyone who wanted to see us, we have decided to extend our special 20% discount offer until Valentines Day*.
'It was clear we just were not going to be able to fit everyone in who wanted to see us during sale time and we wanted to be as fair to customers as possible.' Says Simon Osterloh Just Shutters Managing Director.
'Turning people away just isn't what we want to do. With full diaries much of January we have decided to extend the sale by two weeks and do our very best to see everyone interested in our sale' he added.
With prices across the industry rising by 5% we really want to help our customers who may be on the fence about when to buy, make the best possible decisions for them, and smooth over the price increases. Diaries are again filling up fast. We would urge anyone interested in our stunning Plantation Shutters to book your appointment as soon as possible, to ensure you get the very best possible prices from your local shutter experts!
Call us today on 0345 894 0700. Alternatively follow the buttons below and we will be delighted to help you find the shutters of your dreams at superb sale prices:
*You must have seen our sales designers and received your quotations and placed your orders by 4.30pm February 14th 2017 to qualify. Please don't miss out, call us now.