Elegant and beautiful plantation shutters for the homes of Salisbury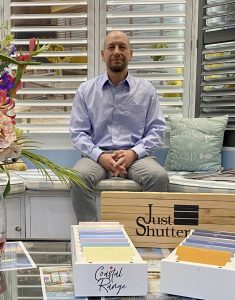 The beautiful city of Salisbury is steeped in history. It's a landmark place, thanks to its stunning cathedral spire – the tallest anywhere in the UK – and the ethereal mystery of Stonehenge. The rest of the architecture of the homes in and around Salisbury is equally arresting, and making visual changes is not something to be taken lightly.
So, if you're considering the installation of plantation shutters then you must talk to Just Shutters of Salisbury. Our workmanship will be a stylish and practical addition to any home locally, be it a modern townhouse or a centuries-old country manor house. But more importantly our craft will always sympathetically enhance and suit a special environment.
Our plantation shutters are always carefully designed and tailor-made to fit the style and shape of the windows concerned, and to complement your own interior colours and design themes.
Shutters always add style and elegance, yet effortless functionality is intrinsic to every installation we undertake. The leading specialist at Just Shutters Salisbury, Gareth Foulston, and his team have earned an unsurpassed reputation for quality and service, and that's what we deliver every time.
Quality with value
Wooden plantation shutters have the benefit of adding significant value to your home. Because of our expert fitting they also give you considerable energy savings – boosting room insulation to keep the heat out in summer and the warmth in during winter. Light levels are never compromised, though, because you can adjust your shutters easily to reduce glare from the sun that could start to damage your furniture and soft fabrics. Therefore, plantation shutters are the first choice for many interior designers seeking to create a special ambience.
 Service and craftmanship
The team at Just Shutters use our knowledge and many years of experience in every installation, along with the highest quality materials. When fitting your shutters, we treat your home with respect and consideration, and we offer our lifetime guarantee with full confidence.
To find out more about our beautiful shutters, please download our brochure. Call us on 01722 440 714 for a quick and personal response. Then we can arrange a visit where our expert will come to your home with samples you can test with your own windows.
Plantation shutters are a beautiful and surprisingly cost-effective addition to your Salisbury home. With the experience of an established, family-owned business like Just Shutters to advise you and then deliver a first class product and service, your investment will bring you pleasure for many years to come.