Shutter aspirations – Shutters complete our first home
By Charlotte Fantelli (Just Shutters Marketing Manager).
After many years of aspiring to become shutter owners (and home owners), my husband and I recently became both.
Having been part of Just Shutters for over a decade and singing the praises of our beautiful products, I finally experience first hand just what a difference shutters can make to a home. This has been a very special period of my life and one I share with you now.
I would like to take you on my personal shutter journey and show you around our first home.
I hope you enjoy coming through the keyhole with us…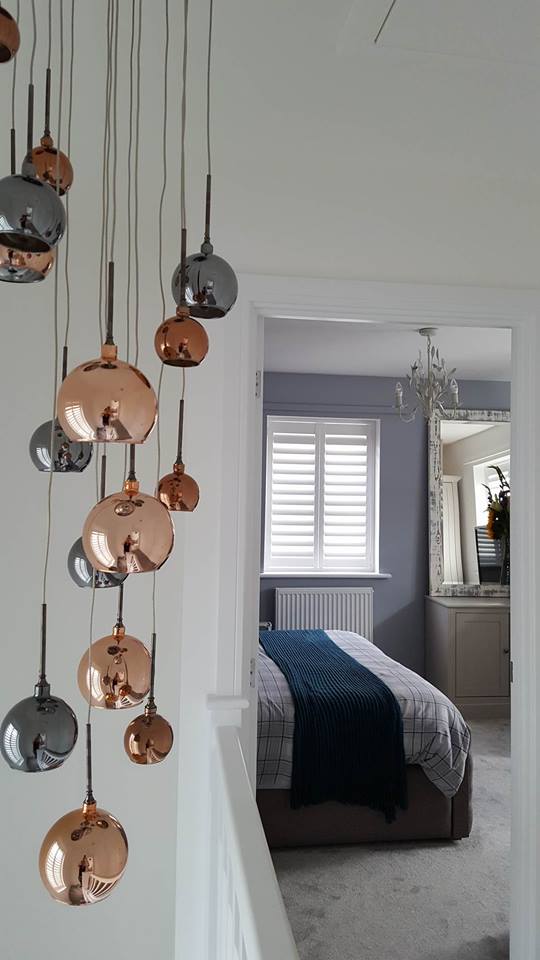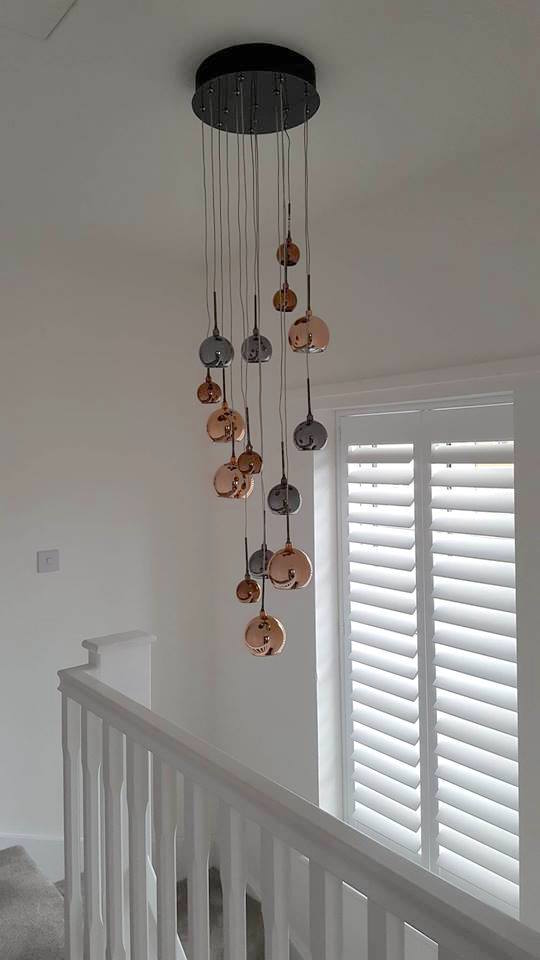 A home to aspire to
My husband and I were lucky enough to buy our first home earlier this year. In the current property climate, it was a worry for many years that our own home would be beyond our reach. House prices kept moving up so fast – especially when there was no interest on savings to speak of – and between us we financially 'started again' more than once…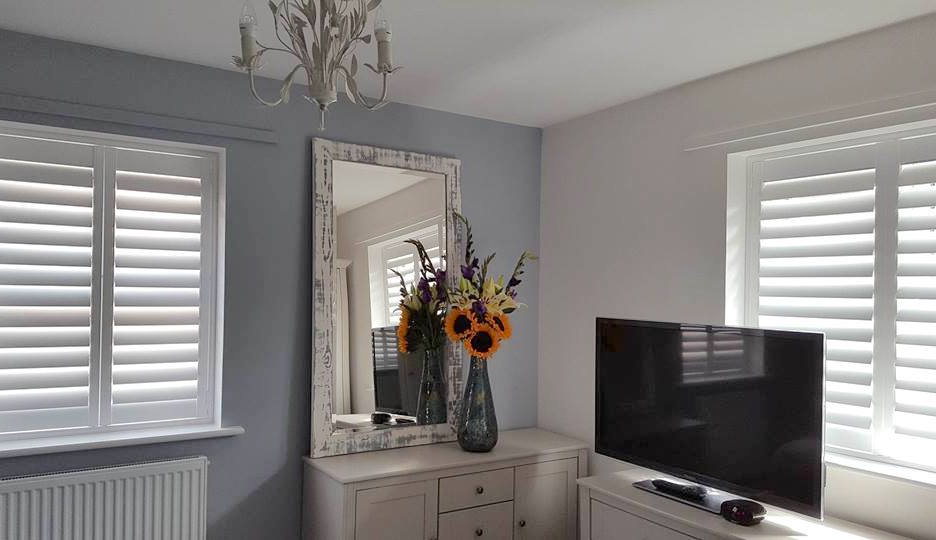 It was always our aspiration to have a home with the Just Shutters signature look. We loved the light, bright, large louvred shutters that give a luxury chic. We never had shutters before as we didn't want to put the value on another person's home we were renting. This was our first opportunity to enjoy the product we knew and loved, for ourselves.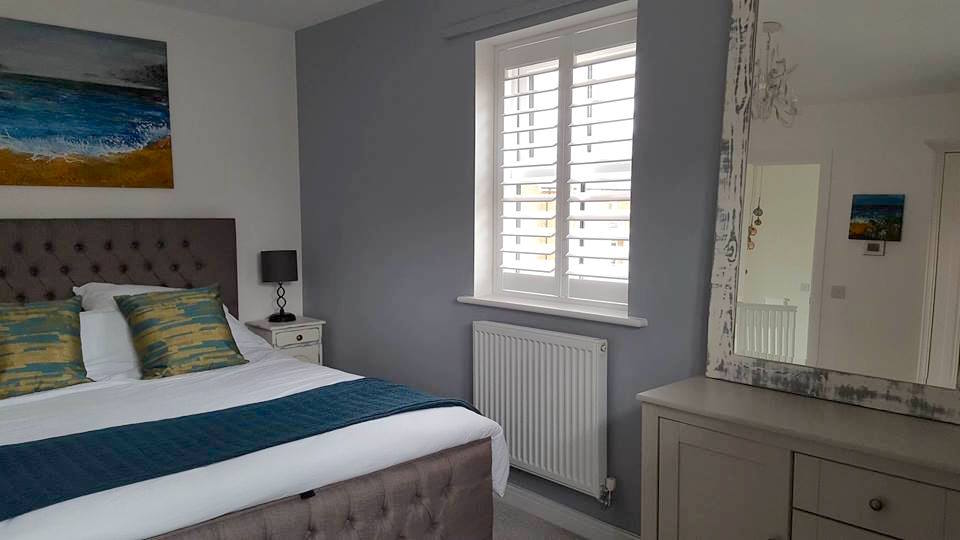 Becoming a Just Shutters customer
It was a very interesting experience being on the customer side of the shutter relationship for the first time. Chris Rocker (Just Shutters Founder) came to measure, in fact he was the first friend of ours through the front door!! Our house is a brand new build, so even before we had flooring our shutters were being measured.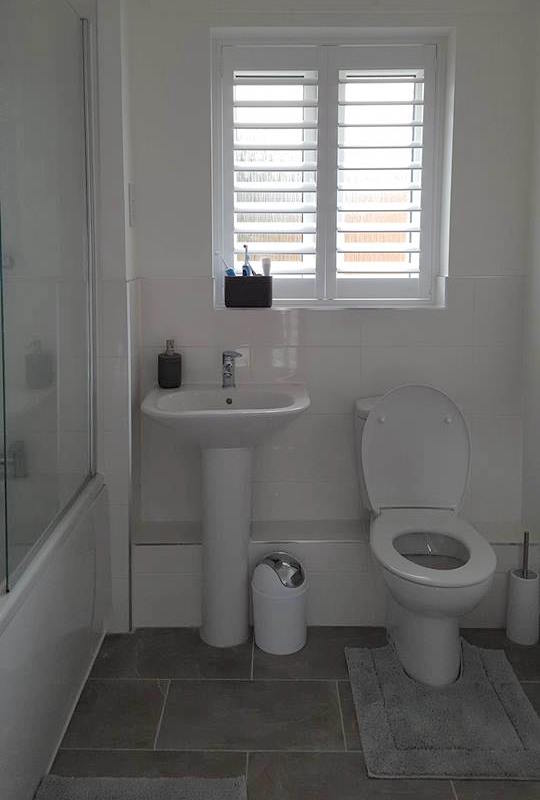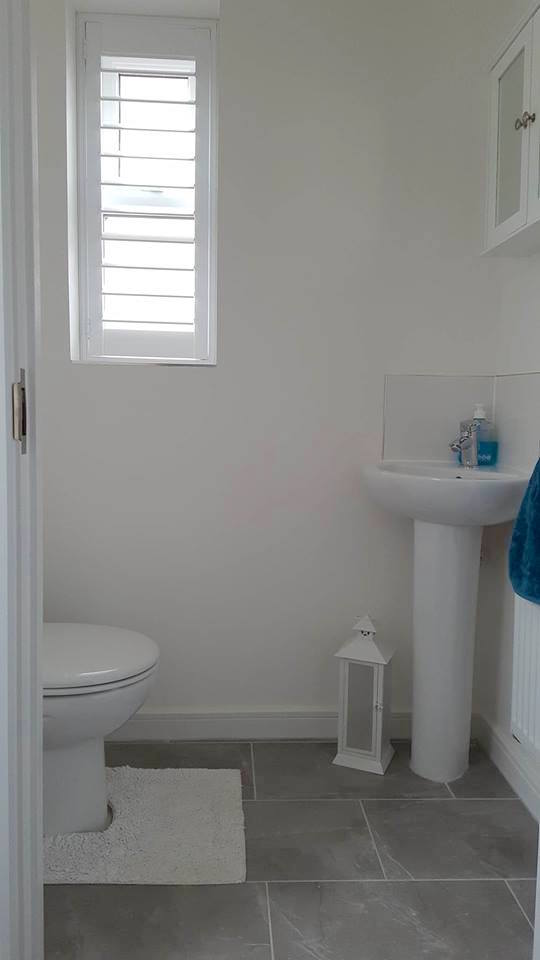 It is true to say that we wondered if we could afford to go for shutters. As first time buyers we had just undertaken the biggest purchase of our lives. Ridiculously, as we obviously knew the price point of shutters (being the marketing manager of the company!) We still saw shutters as the top of the market and expected them to come in far higher than curtains or blinds. It wasn't until our next door neighbour came by with a quote for roller blinds that came in £2,000 higher than our shutters, that I actually truly appreciated their value.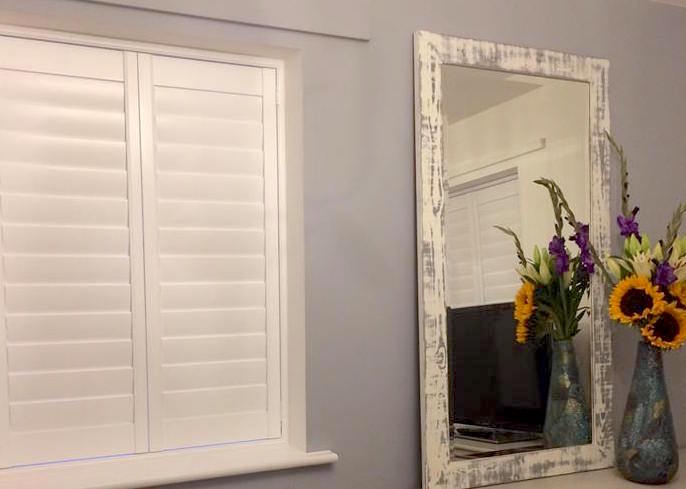 It is interesting going through the whole customer experience. Firstly trying to estimate the cost. As I have said we knew the price point, but trying to relate this to our own home was rather amusing! I myself am more of an estimator when it comes to costs than my more mathematical other half. Needless to say he was almost spot on! He had the tape measure and the shutter calculator, while I counted the number of windows on my fingers and guessed… I suggest customers adopt his approach rather than mine. Either way, we were very happy and proceeded with the order.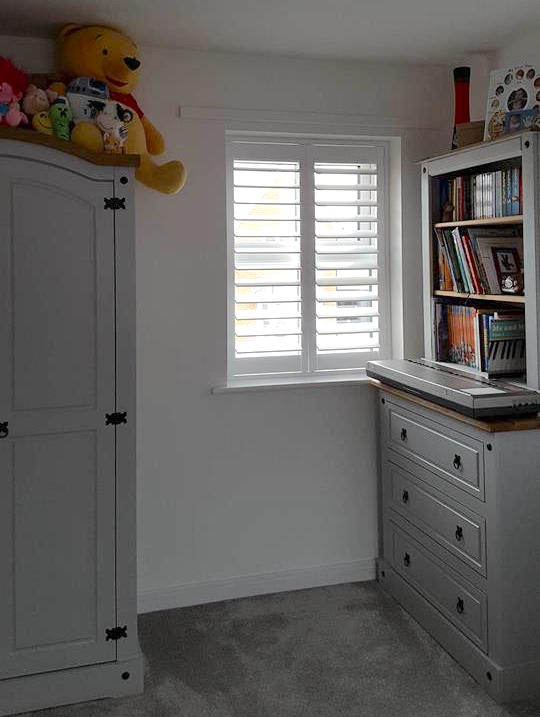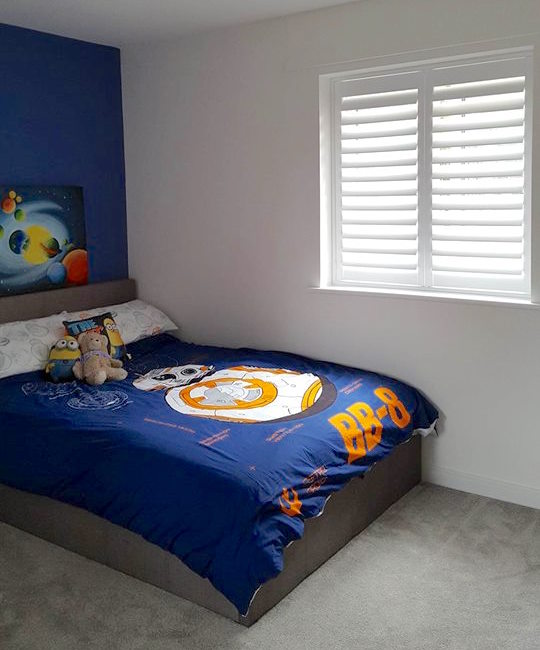 Our shutter journey
It was lovely when our little booklet explaining what happens next dropped through our letter box. Again it shouldn't have been a surprise to me, however I really took the time to read it. It felt nice that in this day and age of emails and phone calls, we had something that felt very personal in our hands. We actually remembered a time we used to get letters that were not bills!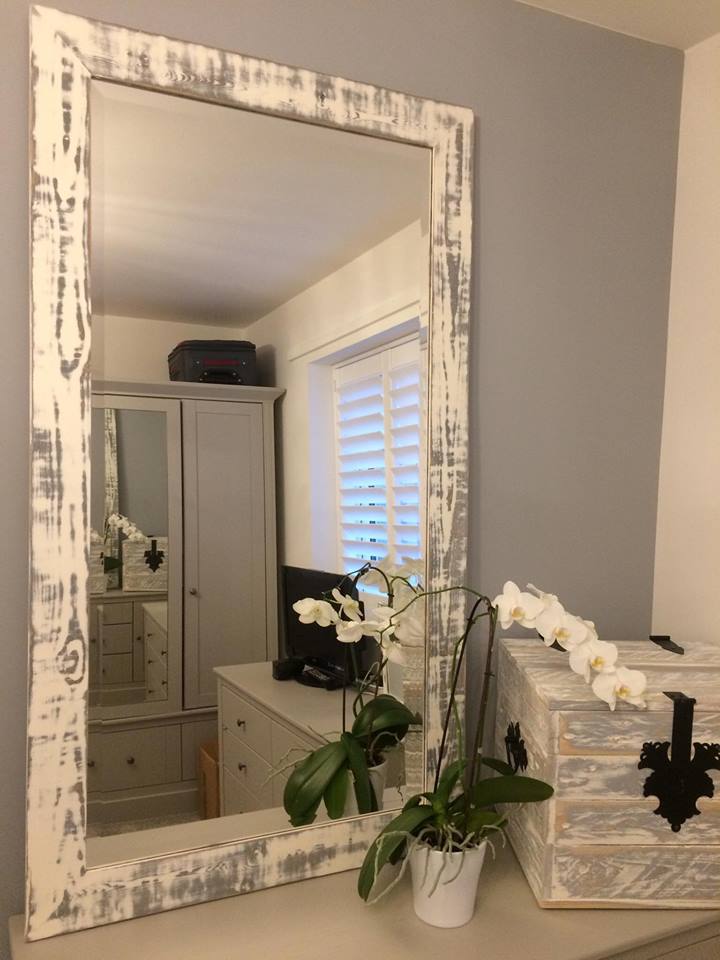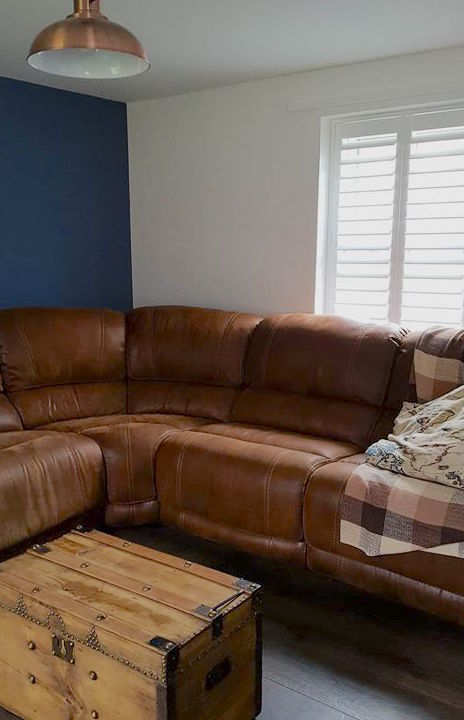 Great expectations
The day of the installation arrived and I was actually at the Just Shutters office for meetings while the team were in our home. I could not wait to go and see! As I drove around the corner and saw my house I almost had a tear in my eye. From the outside the house looked amazing, so clean and crisp and modern. The white lines of the shutters complimented the front of our house and finally we had the privacy we wanted! Being on a building site with no window coverings had meant we had shared more with the builders than desirable! And no ghastly net curtains that we had lived with in our previous home.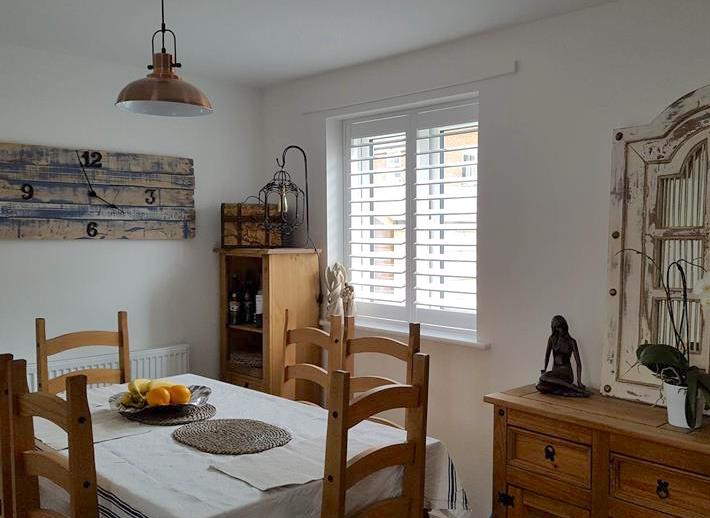 As I entered I was truthfully surprised at the amount of light we had in our home. The shutters actually reflected a beautiful ambient light into the room. I was, like many home owners, concerned about the amount of light in our room – again previous experience should have told me otherwise, but it is different when it is your house! To see brighter and more spacious feeling rooms was a delight.
The finish our shutters gives our home is just beautiful. We also enjoy the many other benefits of shutters – for example I am typing this from my desk at home with no glare! I haven't had to fabreeze a curtain in six months, and we enjoy many a private evening! We also know our son is safe with them in his room. Our neighbours are so impressed too we have already made two sales to the houses around us.
I hope you have enjoyed looking at the images of our home, we are so pleased and proud to be home owners – and shutter owners too. If you would like to become shutter owners yourself, please call 0345 894 0700 or follow the buttons below.