Have your shutters in as little as three weeks!!
Shutters in 3 weeks? Just Shutters Launch our CraftWood Express range – FOR SUPER SPEED AND VALUE!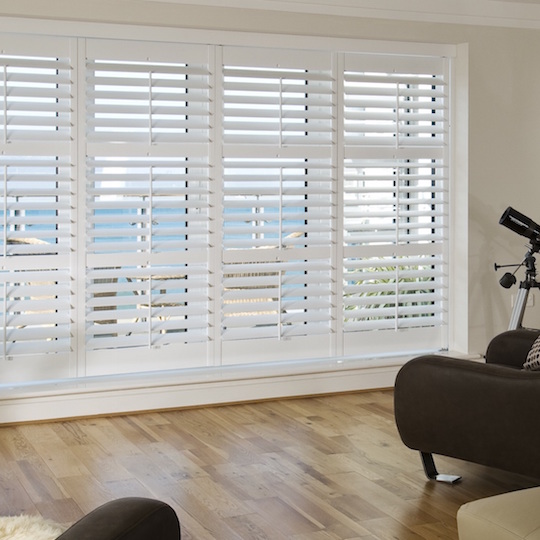 Customers have always loved the exceptional value for money offered by our our CraftWood range. Now, we have created a solution that enables us to deliver shutters (for standard shaped windows) in as little as 3 weeks!! Our CraftWood Express range delivers on quality, value AND speed!
CraftWood is a popular and great value material, manufactured in high quality MDF. It has a durable polymer coating which makes it incredibly very hardwearing, durable and maintenance free. A popular material of choice in high traffic areas.
Shutters in half the time
Offering these great value shutters in less than half the regular time, our CraftWood Express range ticks many boxes for our customers. We know that the market is crying out for a range like this and we can't wait to offer the Express options to our customers.
Our CraftWood Shutters are available in our 5 most popular shades of white. You can see more about the CraftWood material on our CraftWood page. You can read more about our CraftWood Express range here.
For more information on our ranges and our 'shutters in 3 weeks' option, call our shutter experts on 0845 894 0700. Follow the buttons below for a home design visit, or a copy of our inspiring brochure.