Just Shutters Beverley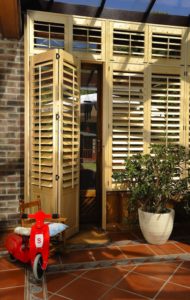 Just Shutters Beverley – providing interior shutters Dorchester residents can be proud of. Your local shutter experts are on hand to guide you through the options for stunning shutters in your home. Reach out to Just Shutters today by calling
01757 602 459
Shutters are the most desirable choice of window covering. This is because of their stunning looks coupled with several other features they boast. Features such as:
– Increasing the value of your property
– Ensuring that your home retains privacy with style
– Enhancing the security of your home.
Therefore, it is evident why our range of shutters is simply second to none! Browse our photo
galleries
to get inspired about the different options.
Contact Just Shutters Beverley
Contact your local team of experts by calling 01757 602 459. They are on hand to advise you on your options and book your home design visit! Give us a call, or use the buttons above.
Customer Service is our top priority
We didn't earn a score of 9.9/10 on Checkatrade without putting in plenty of hard work. We have perfected our services over the years to ensure that every single customer receives a set of shutters that are flawless. As a business, we operate fairly and in a friendly manner, and we are confident that we aren't far away from gaining a 10/10 rating.
The benefits of shutters
Aside from the design statement, style and ambience shutters provide, the beauty is only a small part of them! They not only make your room look much more attractive, but they are also ideal for the lifestyle you live.  Shutters are extremely practical, low maintenance and a perfect solution for numerous windows and doors. Even those that traditional curtains or blinds simply could not cover!  Whether it is a shaped, angled or arched window, a room with high humidity, or even a whole conservatory – shutters are ideally suited. Plus, the most average of windows can become a statement piece in your home with the addition of our plantation shutters.