Shutters Beverley
Welcome to Just Shutters! Beverley residents can sit back and relax now that they have discovered our team of professionals as we have been providing interior shutters people can be proud of for many years now. Keep reading below to meet your local team and discover what really makes us stand out. If you'd rather speak to someone over the phone right away, simply call us on 01757 602 459!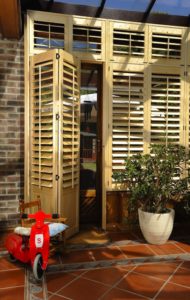 Our experts are always on hand to guide you through the many available options that you have when it comes to shutters. Beverley residents, you are in completely safe hands with Just Shutters. There are many reasons why shutters are many people's preferred choice of window covering.
First of all, they look stunning when compared to some of the counterparts that are oftentimes utilised for the same purpose. Their aesthetic is naturalistic and truly timeless, perfectly matching with what's already there and even elevating it.
Aside from the strong design statement offered by our shutters, they can be created and adjusted to suit your unique lifestyle and requirements. Their practicality is truly second to none and you will have so much more flexibility than you did before!
Multifunctional Shutters Beverley Property Owners Deserve
These shutters will require virtually no maintenance as the years go by and they will still look fantastic, as good as the day you had them installed. No specialist products to buy or complicated cleaning procedures to worry about!

Whether your windows are arched, angled or shaped in a different way, we will have shutters available that match them perfectly. Our shutters are appropriate for any room in the property but are especially suited for high humidity areas, such as conservatories.
Only when you get your shutters from Just Shutters will you be able to enjoy and take advantage of all of the following benefits and guarantees others simply can't match:
A Fantastic Design Statement
Added Security
Fast Installation Handled by Industry Experts
Increasing Your Property's Market Value
Much More Privacy Than You Had Previously
Very Competitive Pricing Structure
Based on all of the above, it should be obvious why these shutters are so sought-after by homeowners all over the Beverley area. Why not get the ball rolling today by calling us for an informal chat and a free quote? No strings attached and no obligation to commit – just some impartial advice from the experts!
Customer Service Excellence
No company gets a 9.9/10 score on Checkatrade without putting in some serious work. With our team, you can always expect a service that goes above and beyond what you're used to. Establishing a long-term working relationship with all of our clients is our number one priority when taking on a new project.
This is why we're very proud of the fact that numerous customers now discover Just Shutters through a referral or a recommendation. That fact inspires us to maintain our uniquely personalised approach and keep going the extra mile for every client, regardless of the size or complexity of the undertaking!
Contact Just Shutters in Beverley
Your local team of shutter experts looks forward to hearing from you very soon. Just give us a call at your earliest convenience on 01757 602 459 and let's get started on elevating your property's appeal to the next level!