Shutter shapes styles and sizes – Plantation Shutters the versatile and beautiful way to dress your windows and doors
We at Just Shutters  have fitted more than 7,000 homes and businesses with our stunning plantation shutters. We have seen the big, the small and the ver, very unusual… From large atriums to tiny porthole windows, we have measured, designed and installed some of the world's most stunning shutters in an array of shutter materials.
Here we showcase a very small range of some of our very favourites. Showing you just some of the exceptional creations that can be achieved with beautiful interior shutters from Just Shutters.
Solid wood shutters: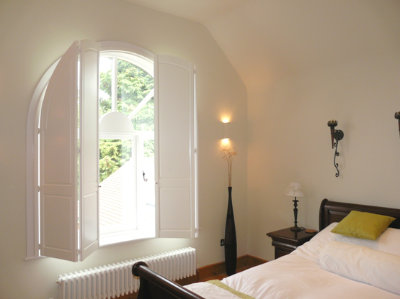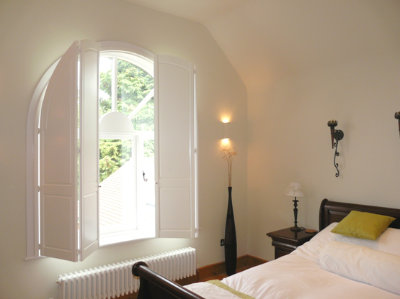 These gorgeous solid wood shutters fit this arched window perfectly and fold back to totally expose the beauty of this striking feature.
Dark wood shutters for a cosy bedroom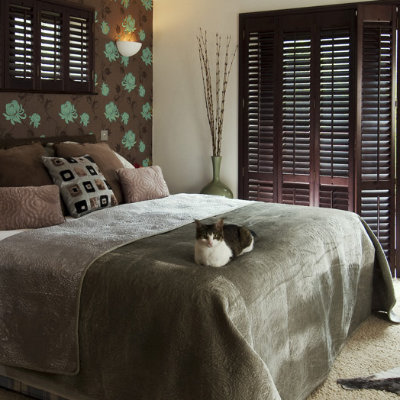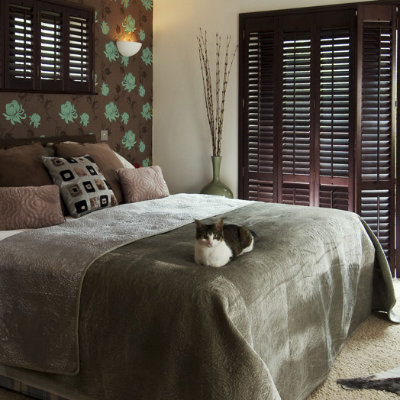 These cosy dark wooden shutters give this bedroom a warm and inviting feeling, we simply love how the cat naturally posed for this picture too – what could be more homely?
Arched shutters in a heavenly chapel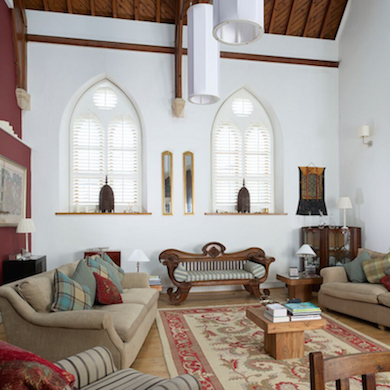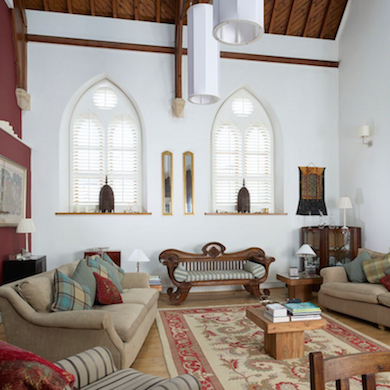 These heavenly shutters enhance the feature windows in this enchanting chapel just perfectly. If you have feature windows you are looking to dress, window shutters prove you can achieve both looks and practicality!
Bathroom shutters – waterproof and gorgeous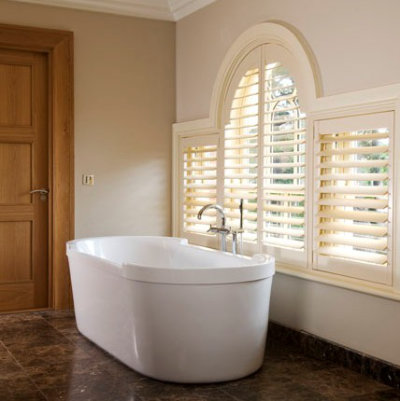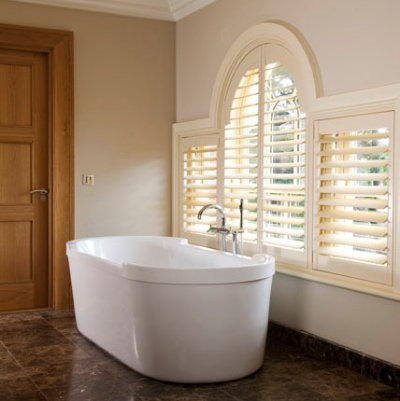 These wonderful bathroom shutters showcase the practicality and style of our shutters just brilliantly. If you are looking for the perfect solution for your bathroom or wet-room windows please see our bathroom shutters for more!
Triangular window shutters – a perfect fit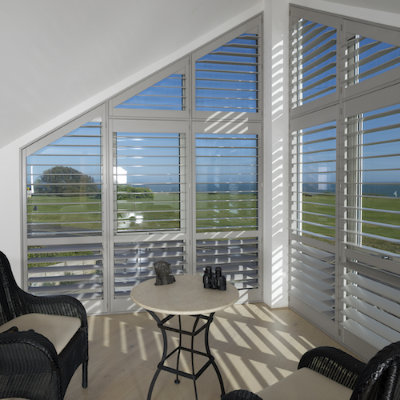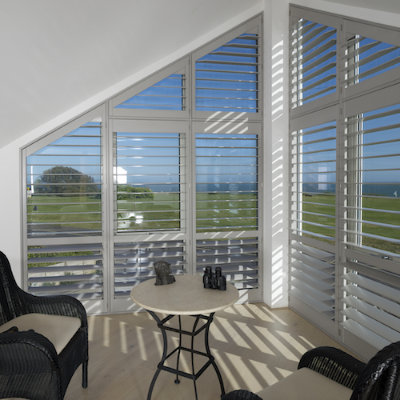 These shutters speak for themselves… How else could you achieve such a perfect fitting, striking looking dressing for these triangular windows? Perfect privacy, security, style AND you can still make the most of that stunning view!
Call Just Shutters today on 0345 894 0700 or follow the links below for more information on how you can get the Just Shutters look in your home. Whatever shape or size window you have!