Shutters Taking Wales by Storm
The towns, cities and country idyls of Wales are undergoing a style revolution. We are seeing homes of all types and sizes transformed, as discerning homeowners are opting for our beautiful plantation shutters. Just take a look at our van (pictured right) packed to the brim!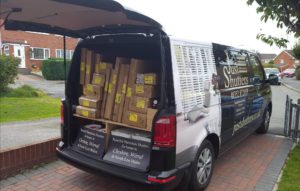 Ken and Angela Eardley owners of Just Shutters North Wales, Wirral and Cheshire, are bringing light, space and the designer 'wow' into houses across the whole of North East Wales and the bordering English counties.
Angela says; 'shutters are perfect for making the most of any space; reflecting light and opening up small spaces, or adding the wow factor to larger rooms. The North of Wales and surrounding areas benefit from the most stunning of views and homes from across the ages. Shutters work so well to enhance this that the locals are really embracing what we do.'
It is not just the shutters the locals are embracing; 'I think the fact we are a local business and we have been in the area for so long helps people trust us. And of course this is coupled with our excellent checkatrade reviews and lifetime guarantee, so they know they can't go wrong.'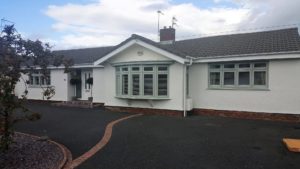 'We are also finding people who have previously ruled out shutters due to their cost, are now realising they are a much more affordable proposition than they think. We also run the best possible deals we can for local residence so that always helps!' Angela adds.
If you would like to speak to Ken and Angela about having shutters in your home or business, please contact us today on 01352 872058 or request a brochure or home visit.