Enhance your home with a stunning set of beautifully crafted solid shutters. Brought to you by the team at Just Shutters, these are sure to inspire and to provide a practical means of controlling the light and privacy levels throughout your property. Our service covers everything from design to fabrication and installation. So, to find out more, call us today on 0345 894 0700.
The Best Plantation Shutters Maidstone Has to Offer
Here at Just Shutters, we specialise in the plantation style; a highly versatile option that combines market-leading aesthetics with unparalleled practicality. While you might be considering a set of curtains or blinds, a set of solid-panel shutters is a far better investment. They look amazing and are low-maintenance; easily cleaned by wiping down with a damp cloth.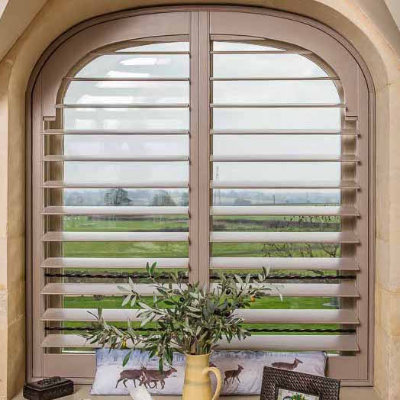 They also put you in complete control over the light and privacy levels throughout your home or business. By simply angling the slats, light can be let in, while obstructing the view of anyone walking by outside. This makes them an excellent choice, not just for the kitchen or lounge but also for the bedroom, bathroom, and toilet.
Customise Your Solid Panel Shutters
Our team have much in the way of experience when it comes to customising shutters precisely the way our customers want them. With a wide range of frames, fixings, and colours to choose from, you'll be spoilt for choice. Plus, we can design your interior shutters to fit even the most awkwardly shaped windows.
Applications and Styles
Our plantation shutters come in a wide range of styles and are designed with many different applications in mind. Such versatility makes us the number one choice for those seeking the latest in eye-catching shutter styles.
Interior Shutter Frames
When it comes to shutter frames, no other company compares to what we have to offer. From plain batten interior to art deco exterior mounting options, we'll frame your window shutters in such a way that complements your décor as well as the exterior of your property.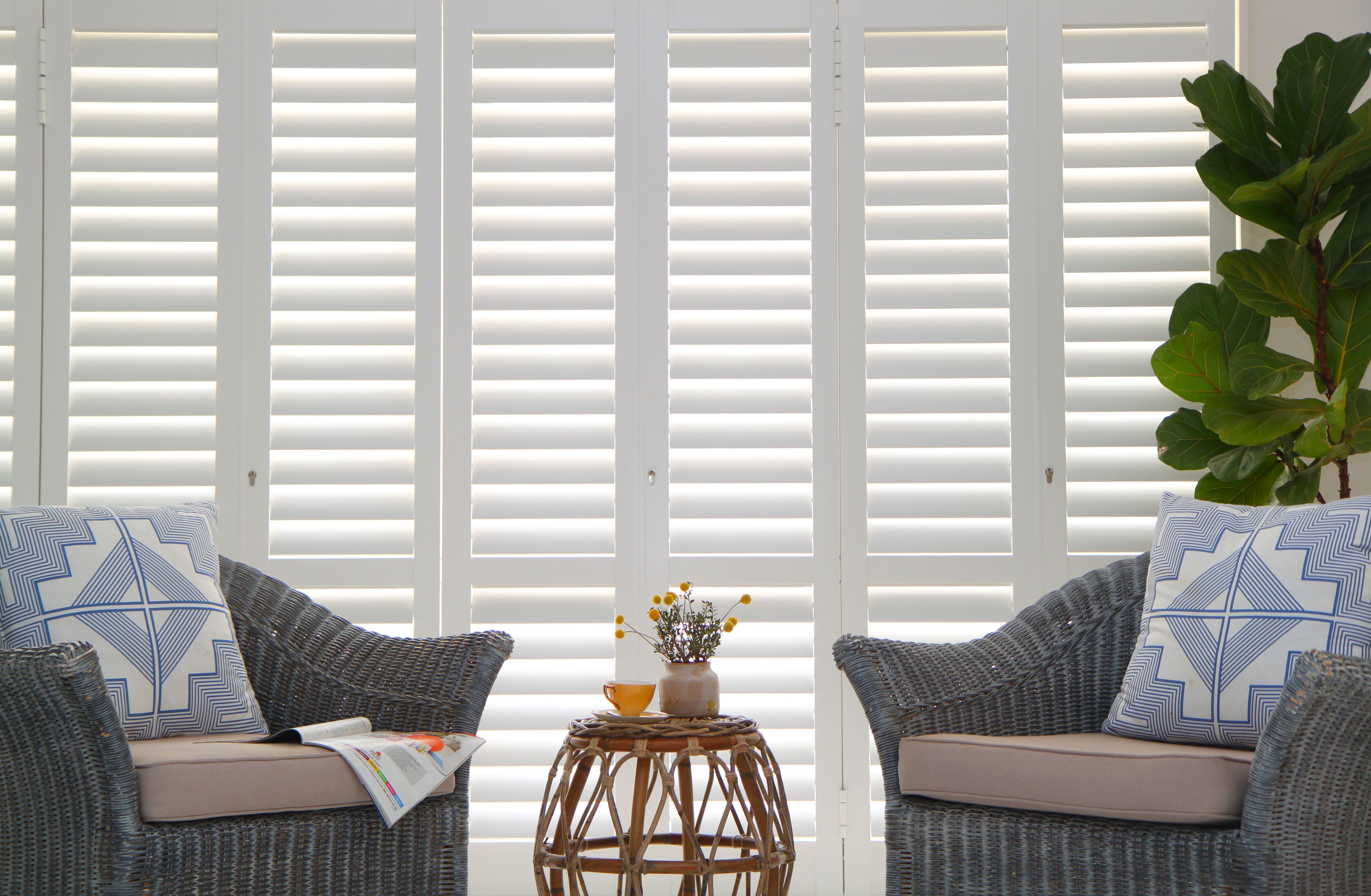 Colours
The colour that you choose can be a deciding factor in whether your interior design exceeds or fails. There's nothing worse than choosing a colour which clashes with the rest of the room. Fortunately, our solid panel options come in a vast selection of colours, including:
Red
Light Blue
Peach
White
Cream
Wood-Effect
Check out our colourful shutter images to see more of the fantastic colour options available. Here at Just Shutters, we do so much for our customers. We'll even help you to choose the right plantation shutter hinges and fittings, so you can rest easy knowing that you're getting exactly what you want.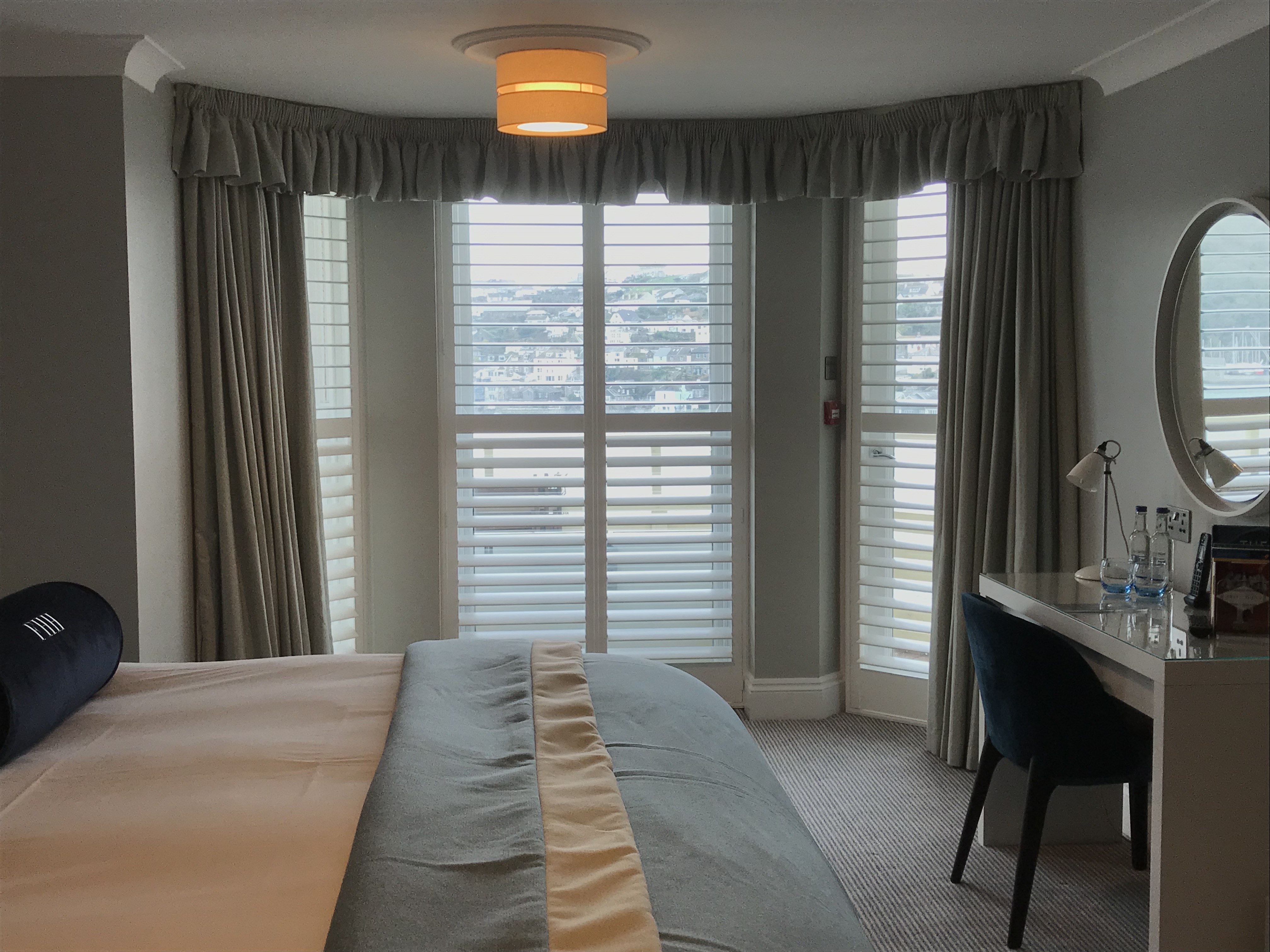 For more information or if you have any questions that you'd like to put to a member of our team, call us today on 0345 894 0700.
Why Choose Our Shutters, Maidstone?
Welcome to the UK's largest independent shutter company – Just Shutters. For more than 30 years, we've been the go-to choice for many looking for a quality window shutter supplier. Our reputation has grown to a point where we are now considered by many to be a company worth recommending to friends and family. We stock a beautiful range of shutters, which includes our own exclusive Coastal range.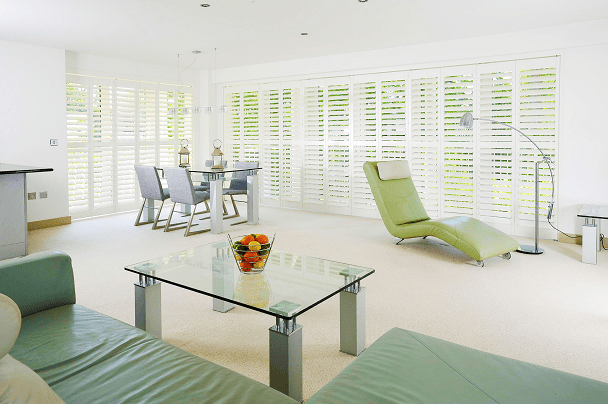 As a rule, we always strive to deliver excellence in service and to leave our customers completely satisfied. This is reflected in the outstanding feedback we've received through our Checkatrade profile. This should serve as yet further assurance that we're the right choice for those looking to have shutters fitted in their home or commercial property.
Contact Us to Find Out More About Our Plantation Shutters
If you would like to inquire further about our incredible range of solid panel shutters, give Just Shutters a call now on 0345 894 0700. Alternatively, you can request a brochure or book a design visit through our website. To see why our shutters are such a popular choice, click on our galleries page.