STOCKBRIDGE PLANTATION SHUTTERS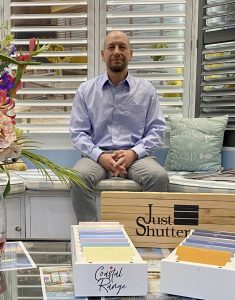 It's little wonder that the beguiling town of Stockbridge has proved so influential to poets over the centuries. The River Test flows alongside its charming high street. Although there are now a lovely variety of independent shops, pubs, and cafes this was once a town centre filled with sheep being driven to market, and the atmosphere remains overwhelmingly, addictively bucolic.
If you live here, you will cherish these unique aspects of daily life. You will also want to make changes sparingly and sympathetically, and if you're keen to add traditional plantation shutters to your property then Just Shutters is the ideal partner.
This is because we are hugely experienced in working with owners of period properties, as well as more modern homes where well-developed senses of interior design and exterior aspects combine to create a stylish ambience. We listen carefully to what you want to achieve and then work in close collaboration with you to make it real. We custom design and fit your shutters, and willingly include a lifetime guarantee as a mark of our confidence in what we do.
WHY CHOOSE JUST SHUTTERS IN STOCKBRIDGE?
The typical home in Stockbridge is likely to be historic – after all, this is one of Britain's smallest market towns and it's been here for hundreds of years. But there are also many more modern properties in and around the place.
No matter what the age or style, Just Shutters – run by Gareth Foulston – has the design solution that will suit, not only for design harmony but for everyday use that boosts insulation and practicality. Using our carefully honed range of styles, options, and colours, we work closely with you on designing your shutters, and once we know they're the absolute optimum we move to the installation phase to custom-fit them so they're perfect.
WHY CHOOSE JUST SHUTTERS?
Just Shutters was established many years ago in the beautiful county of Dorset just over 'the border' from Hampshire. The aim from the very start was to grow chiefly through reputation, and so a high-quality service and expert design, and installation have been intrinsic to how we work. Our existing customers have given their independent verdicts on Checkatrade where we continually achieve a 9.9 out of 10 rating.   We are very proud of how we fare! You will now see Just Shutters across the UK, and every Just Shutters business across the country sticks closely to our founding principles to maintain what has become our cherished reputation.
CONTACT US
We know Stockbridge almost as well as you do, so when you contact us, we will already be sharing your love and respect for this unique place. It will be a privilege for us to meet with you and work together on the design and specification of your new plantation shutters.
Please call us directly by phone on 01722 440 714 or follow the links here. We look forward to choosing and customising the design that works best for your home, and in due course expertly fitting your shutters so you're more than delighted with the result.