WINDOW SHUTTERS Street – Your local plantation shutter experts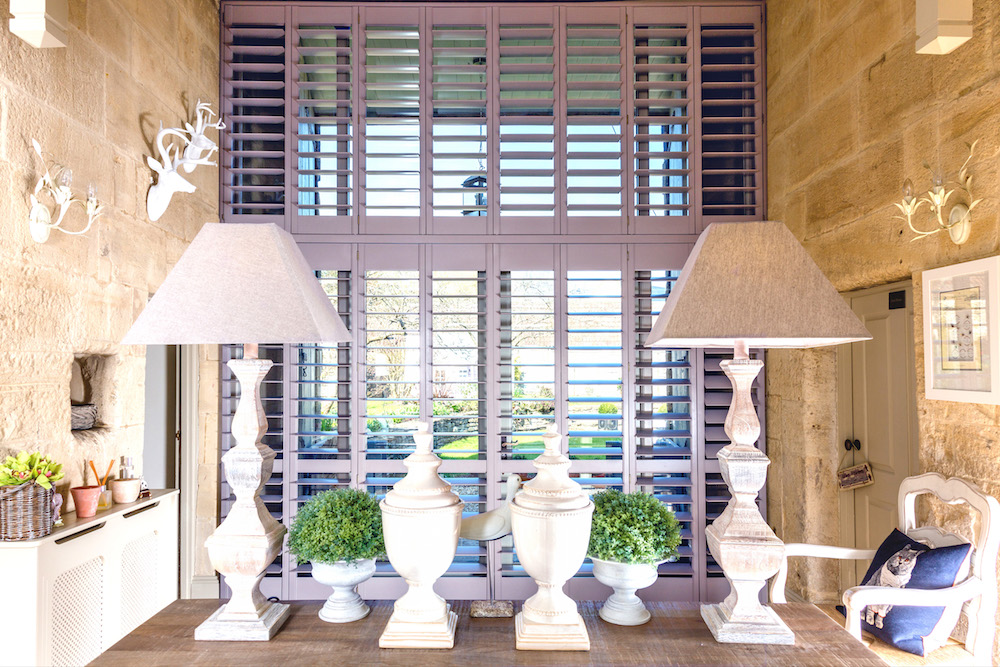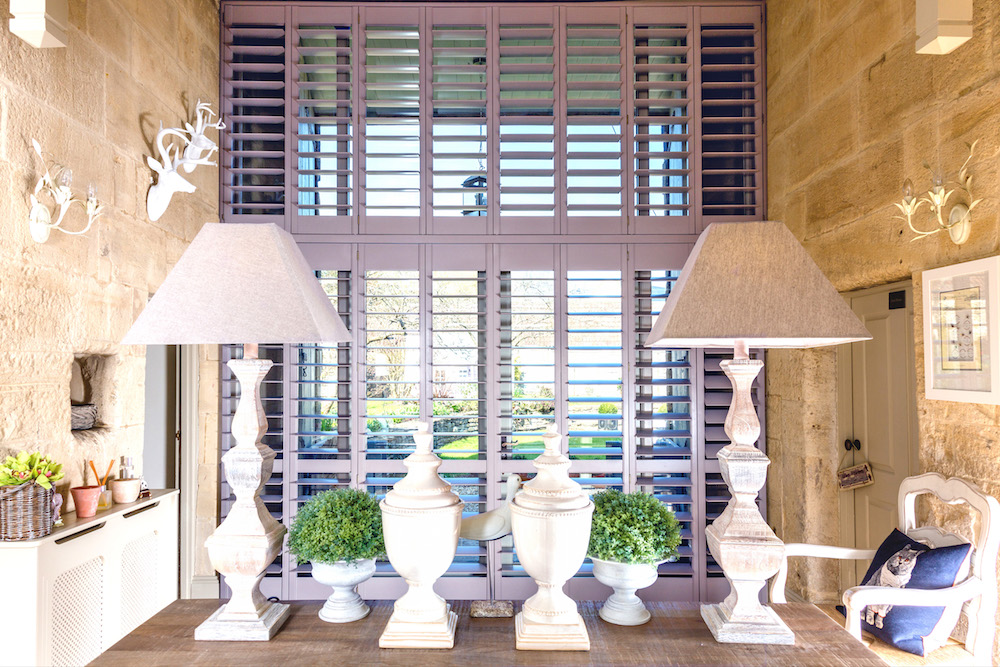 Street is a beautiful village located in the picturesque Somerset Levels and Moors. Just Shutters Street is home to a fantastic array of stylish shutters guaranteed to add a sense of luxury and opulence to your home. Customer service is at the forefront of our team's minds, they are on hand to provide a friendly, personal and professional consultation so that you can have the home décor you have always dreamed of. Call our team today to enquiry more about our Street plantation shutters on 01305 230321.
WHY PLANTATION SHUTTERS?
Our plantation shutters, which are commonly referred to as window shutters, are guaranteed to bring a contemporary yet elegant and opulent feel to your home. There is no fuss or clutter with shutters as there are no dangling cords, no dusty, allergen filled fabrics encumbering your window or door.
It is not hard to see why shutters are so desirable – they provide privacy whilst letting in light and can be used even in warm and damp environments such as the bathroom or kitchen. There's also no difficulty cleaning them – just wipe the dust away.
WHAT ARE PLANTATION SHUTTERS?
Our shutters are often referred to as Plantation Blinds, these are wooden window shutters which are fixed to your window frame. Our Plantation Shutters in Street:
– Are expertly crafted to your bespoke requirements meaning they are the perfect fit for any shaped windows in your home
– Require very little to no maintenance and are easy to clean
– Come in a variety of colours and materials – perfect for any room
– Act as a way of reducing noise and benefit warmth by reducing heat loss
– Enhance the lighting in your home by offering light and shade control
– Overall enhance your home's privacy, security, and ultimately value
– The highest level of quality on the market. Furthermore, we are so confident in this that we can ultimately offer a lifetime guarantee!
Furthermore, Our fitters ensure they carry out a full clean up at the end of the installation.
SHUTTER STYLE
The way in which you decide to dress your windows and doors has a huge impact on the ambience of the room. Our range of styles and the experience to know which solutions work is simply second to none. We have the knowledge and products to ensure the perfect shutters are designed and fitted for your home.
We ensure that each of our customers receives a bespoke package, no home is the same as yours and we want you to have a unique package from us. View our extensive shutter galleries to see what we have done for customers and get your inspiration flowing – from bays and Velux to a 50ft atrium, we have enhanced over 7000 homes and businesses delight in our stunning plantation shutters.
VALUE
An opulent home doesn't have to cost as much as you may think. Our shutters will last much longer than curtains which can fade and tire. Shutters are more of an addition to your home, adding value for years to come.
Consider the energy efficiency that they provide and their ability to retain the heat in your home. When you think of these aspects, you will swiftly learn that shutters offer long term value that cannot be beaten with other options. We are so confident in the value and quality of our shutters that we offer a lifetime guarantee.
Contact JUST SHUTTERS – the homes of Street Plantation Shutters
You can contact your local shutter expert Gavin McGuiness (pictured), by calling 01305 230321.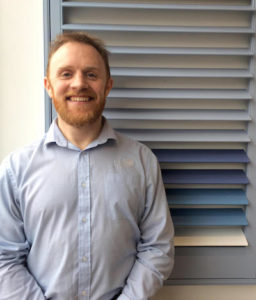 CUSTOMER SATISFACTION
Our reputation matters a great deal and we work hard to satisfy all our customers, we have received over 1600 reviews on Checkatrade and consequently have a 9.9/10 score. Some of the reviews published are listed below, and you can visit checkatrade for more:
"Found the representative to be very helpful and also informative."
"Excellent service from 1st contact, assessment and measuring of work required. Overall superb result."
"Good selection of type of shutters and also the colours available. Overall excellent service and workmanship. Highly recommended."