Chris' 60th Birthday Party
Just Shutters' Founder Chris Rocker hit the big 6-0! And the Just Shutters team ensured he marked his birthday in style! Party time!!!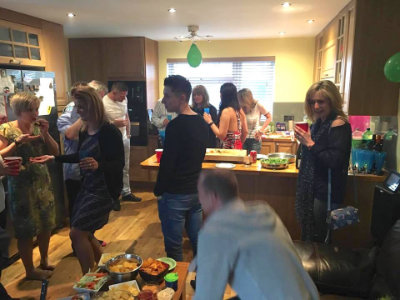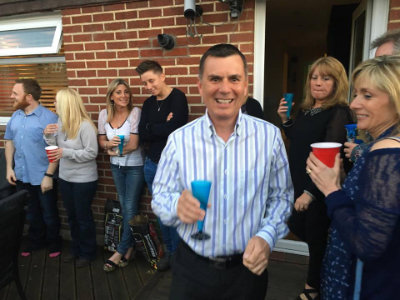 Kate, our Head Office Shutter Design Star organised the overall festivities. Chris was so blissfully unaware of birthday plans. Expecting a quiet night, Chris was lured to Marcin (Just Shutters Master Fitter) and partner Kasia's home. Here more than twenty friends, family and colleagues gathered in wait. Hiding in a darkened room, Chris was taken by complete surprise when everybody burst out in celebration.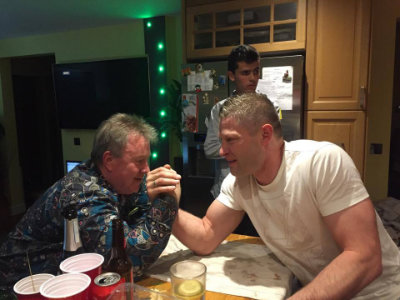 The evening was full of pizza making, baked in a wood fired oven in the garden. Along with music, drink and additionally party games; including a Polish favourite that saw (mostly the boys) try to hammer a nail into a block of wood with the tip of an axe! We all kept our fingers, thankfully!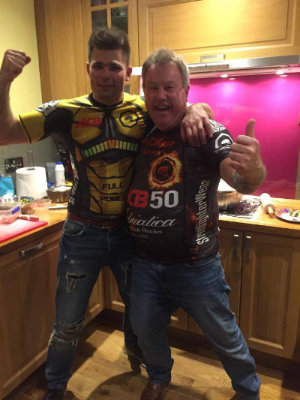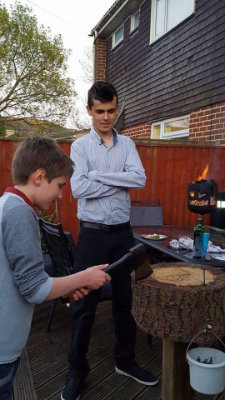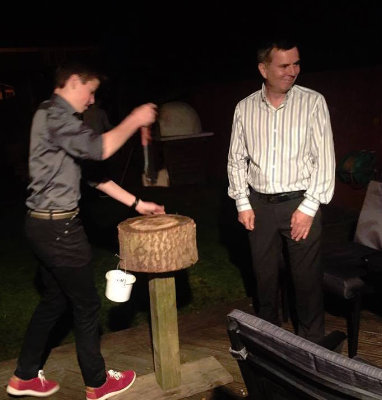 It was a fantastic evening and we want to wish Chris every health and happiness! From all the Just Shutters team.