Just Shutters The Chilterns: Elevating Your Home
Welcome to Just Shutters, The Chilterns, your foremost local destination for premium plantation shutters. Our unwavering commitment to quality, exceptional customer service, expert fitting, and our lifetime guarantee make us the go-to choice for enhancing the beauty and functionality of your home with shutters in this charming region.
Begin your journey with Just Shutters today; reach out to us at 01296 322 808
Meet Your Local Shutter Experts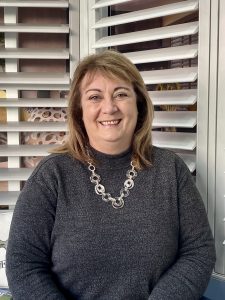 Our dedicated team, led by shutter specialist Heather Nogueira, is passionately committed to transforming your house into a warm and inviting home. From the initial home design visit to the final installation, Heather and her team are unwavering in their pursuit of providing you with an outstanding experience.
Why Choose Just Shutters in The Chilterns?
The Chilterns, where history gracefully intersects with natural beauty, offers a captivating fusion of timeless charm and contemporary living. Whether you call the heart of The Chilterns home or reside in its tranquil surroundings, Just Shutters, The Chilterns stands ready to help you enrich the beauty and functionality of your living spaces. We present an unparalleled selection and the broadest range of tailor-made window shutters in the UK, including our exclusive lines. Whatever your unique style, we have the perfect shutter solution for you.
Homeowners in The Chilterns Love Just Shutters
Our esteemed customers hold a deep affection for our shutters, not only because of their stunning aesthetics, but because they are incredibly practical. They:
• Are easy to maintain
• Remain impervious to warping or bleaching from sunlight or temperature fluctuations
• Come with an enduring lifetime guarantee, as we stand firmly behind our shutters throughout your ownership
• Accommodate diverse shapes – from arches and angles to even perfect portholes. Shutters deliver an unparalleled and adaptable solution that surpasses conventional blinds or curtains
• Bolster security – closed shutters provide an additional layer of window protection
• Enhance privacy
• Offer versatile control over natural light
• Infuse a touch of style that is unequivocally splendid.
What Sets Just Shutters Apart?
Established as a family business in 2006, we have flourished in tandem with our expanding customer base, firmly establishing our reputation along the way. Presently, we supply exquisite shutters to homes spanning numerous regions in the UK.
Our company is celebrated for its exceptional array of top-quality shutters, crafted from the finest materials. Exceptional customer service forms the bedrock of our business, with your local shutter specialist, Heather, embodying this commitment as a highly trained expert.
Heather is available to offer advice and guidance on the ideal shutter solution for each individual customer. With our team's unwavering attention to detail, you can rest assured that your shutters will be designed and flawlessly installed, ensuring your delight with the final outcome for years to come.
Contact Us Today
Just Shutters' plantation shutters are incredibly versatile! Together, we can create the colour, shape, and style that's perfect for your home. Contact us today on 01296 322 808 to book a home design visit or request a brochure.
Alternatively, please follow the links above. Enhance the beauty, privacy, and comfort of your home in the Chilterns with Just Shutters.
We also encourage you to visit Checkatrade and read the positive reviews from our satisfied customers; they speak volumes about the quality of our shutters and customer service.
Here is a selection of what our many satisfied customers have to say about us:
Shutters installed to bedroom bay window
"From start to finish, Just Shutters were exceptional, from arranging the initial appointment through to completion. No pressure during the sale/measurement appointment. The product is excellent and fitted to a very high standard, I could not be happier.
Supply and fit of plantation shutters
"Excellent professional service, hassle-free from start to finish, standard of work high, so brilliant".
"The expert fitter carried out a fantastic service start to finish. Good quality product, fitted to a high standard, very pleased and therefore I would use this company again."
"The staff displayed excellent customer service from beginning to end. As a result, I would highly recommend."