Window Shutters Essex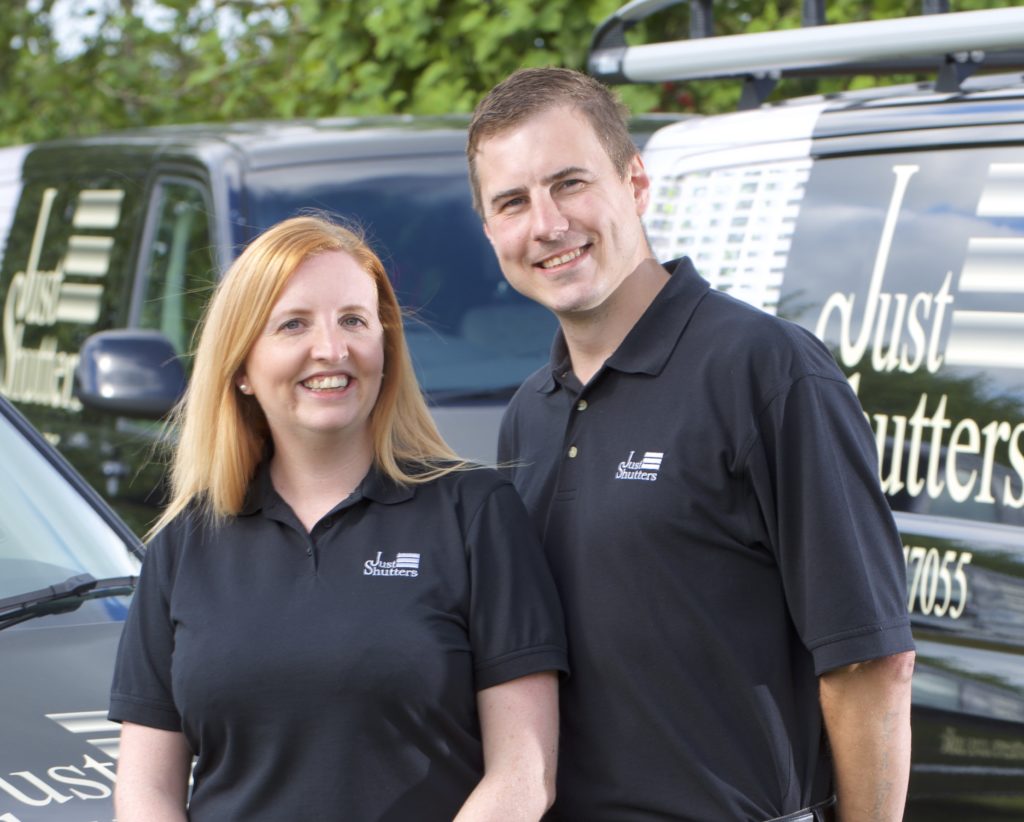 Do you require versatile, practical and incredibly beautiful window dressings? Perhaps a child-friendly alternative to blinds? The piece of mind of a lifetime guarantee? Or perhaps just the fabulous designer looks your windows and doors deserves? Well look no further, Just Shutters Window Shutters Essex offers the greatest shutters and an unrivalled service – call us on 01245 200 917.
Dedicated husband and wife team Terry and Hayley Lancaster are passionate about shutters! Terry says 'I love what I do, I just love it.' And it shows! With an unrivalled reputation for excellence, Terry and Hayley are local experts you can count on. Couple this with having the widest choice of shutters in the UK, as well as exclusive ranges; backed by our lifetime guarantee, and as a result we are unbeatable.
Why choose shutters?
There are so many reasons you may choose shutters for your home (or of course business), they are the most versatile and hardwearing window dressing and (in our opinion at least) the most beautiful.
In many cases, there is a lack of beauty in the practical features of a home, but not when it comes to plantation shutters. The maintenance aspect is something that is a massive plus as you don't need to clean them as regularly and they don't capture dust. In addition, there are no hazardous cords, so if you have small children, they are much more beneficial than traditional methods.
What is more, with Just Shutters you get a lifetime guarantee! So whether your love of shutters comes purely from their looks, or whether your choice is based on any of the above, you know that with us you can have full peace of mind for many years to come.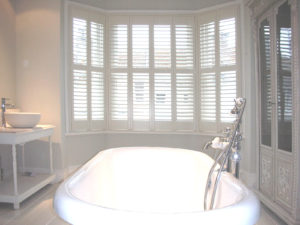 Do you have a range of options?
Just Shutters offer the widest range of plantation shutter options in Basildon, in fact, the whole of the UK. We have a range of materials, finishes, tilt rods, louvre sizes, colours, fixtures and hinges, but don't let the choice overwhelm you, Terry and Hayley are specialists, we ONLY sell shutters! They are our passion and we have the eye to guide you through the best options for your tastes and your lifestyle.
Why Just Shutters Essex? The Home of Window Shutters in Essex
Just Shutters Essex are a local independent company headed by husband and wife team Hayley and Terry, who are part our larger Just Shutters brand family. Just Shutters have been the South's top-rate plantation shutter company for more than 10 years, and in more recent years have expanded Northwards, now covering much of the UK.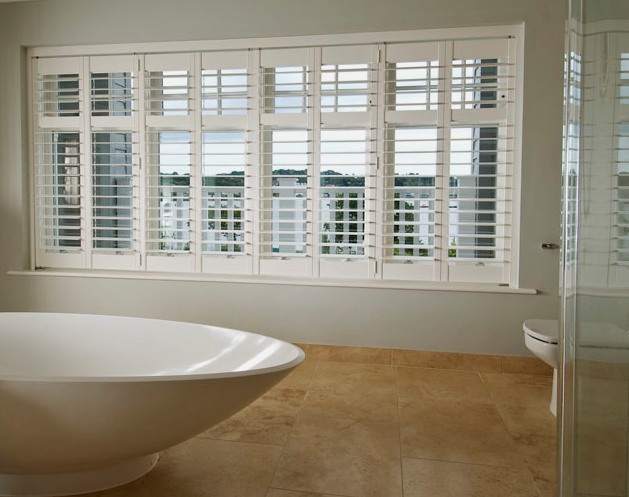 Our growth has been organic lead by our happy customers, our commitment to bringing the best products to the market and leading the way with our service and installations. We have kept the heart of a small family business with each of our local companies, while our customers are protected by things like our group lifetime guarantee and cost-effective buying power.
You can read some of our customer testimonials below.
Contact us
We would be delighted to show you why we have over 7000 happy customers and how we have earned our unrivalled reputation. You can find this out by giving us a call on 01245 200 917 for the best shutters in Basildon!
Testimonials
Shutters fitted to conservatory.
"Great guys. Very nice job overall."
Shutters x 2 in bathroom.
"So very professional. Did exactly what they promised and also shutters look fantastic."
Window Shutters Basildon
"Very professional + so efficient, shutters fitted in 2 hours 20 minutes. So little mess plus no noise. Very pleased with the overall finish of the product."