Window Shutters Basingstoke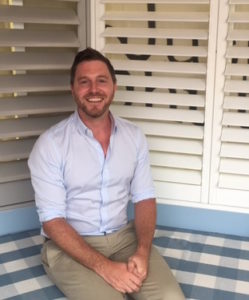 Are you looking to transform your home or business with a gorgeous set of blinds? Then come to Just Shutters where you'll receive a friendly, one-to-one service. There's nothing corporate about our approach, despite us being a company that spans the entire UK. What we offer is honest advice, great service, and the finest luxury designer shutters around, and all at affordable prices. Plus, with a lifetime guarantee, you can count on the longevity of our products.
Thanks to our local franchise owner and shutter expert, Rob Wardle, you'll be guaranteed a personable service that'll help steer you in the right direction. Rob helps to uphold our vision of supplying the finest plantation shutters around, a vision we've had since our founding in 2006. When you contact Rob, he'll be delighted to talk you through the options available, including the widest selection of materials and finishes out there.
If you have any questions or would like to get started with selecting your new shutters, all you have to do is give us a call today on 01962 670157. More information about our plantation shutters can also be found below.
Why Are Plantation Shutters the Perfect Addition to Your Home or Business?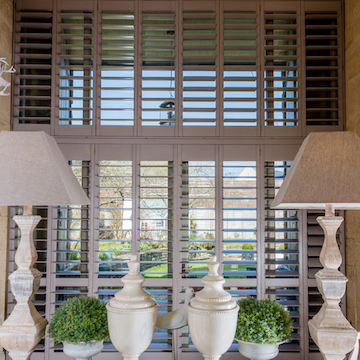 Rob's passion for interior design makes him the perfect person to advise customers regarding our truly magnificent plantation shutters. To quote the man himself; "I really love using the light and space to transform a room. Shutters can bring so much joy into customers everyday life; I love being part of that." You might be asking yourself just what's so special about shutters, and why we're so passionate about them.
Not only do plantation shutters infuse any room with an eye-catching element of style and sophistication, but they also serve many practical purposes too. The versatility of shutters cannot be overstated, and when you purchase shutters for your property, you'll discover many other great benefits too. Benefits like:
Hypoallergenic/ Low Maintenance
Superior Insulation and Energy-Efficiency
Greater Control of Privacy and Light Levels
Protection from Harmful UV Radiation
Durable Design – Won't Bleach or Fade
Despite these many great benefits, shutters are all-too-often viewed as a luxury purchase that's not needed. Hopefully, after reading through the benefits above, you'll come to realise, just as we did, that shutters can be a worthwhile, essential addition to any property. They offer great value, don't go out of style, add value to your property, increase energy-efficiency, and save you time which would be spent laundering curtains/ net curtains. And with our excellent lifetime guarantee, your shutters are covered for life!
Rob Wardle – Your Local Basingstoke Shutter Expert
Rob Wardle, as with all our franchise owners, shares our vision and passion and has also been trained to meet the highest Just Shutters standards. Not only that, but Rob brings his own creative skills to the table too. Not only is he skilled at carpentry but in all aspects of building work too. His love for this industry and genuine enthusiasm for interior design means that you're in excellent hands.
He's here to provide customers with a highly valued, friendly, one-to-one service, ensuring that you enjoy a smooth experience throughout and receive the shutters you desire. And he's here to take care of and oversee every last detail of the project, from inquiry and survey to installation. So, if you'd like to enhance your property with new shutters; you know who to call.
We'd like the opportunity to come visit and demonstrate to you just why we're the only company you need to contact for exceptional, luxury shutters. To that end, give Just Shutters a call today on 01962 670157. We look forward to hearing from you!