Window Shutters Farnham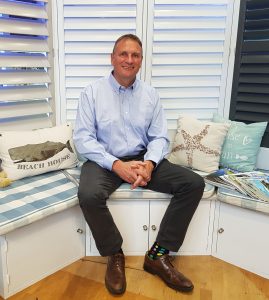 Just Shutters are pleased to supply the finest shutters at incredibly affordable prices in Farnham. Call us on 01962 670157. 
Ben Chick (pictured left) is your local shutter expert. Our specialist knowledge combined with the widest choice of materials, colours and finishes mean we can adapt our products to fit the desired style. Ben's first job is to take on board your ideas and come up with various solutions, creating shutters you're sure to love. Whether you crave the modern, are looking for a bold statement, or are a fan of the traditional, we have the perfect match for you.
Our customers are the most important thing to us, which is why we have grown from our family business roots and organically expanded across the UK. Over the years local experts have been coming on board, as our unbeatable service, value and reputation has spread. Ben has an eye for detail and passion for perfection.
Why are Plantation Shutters for you?
Plantation shutters are beautiful internal window coverings which can be known as colonial shutters or shutter blinds. Shutters are superior to curtains and blinds. Not only in looks, but also in terms of practicality and value for money, which is why our shutters are lifetime guaranteed.
The benefits of shutters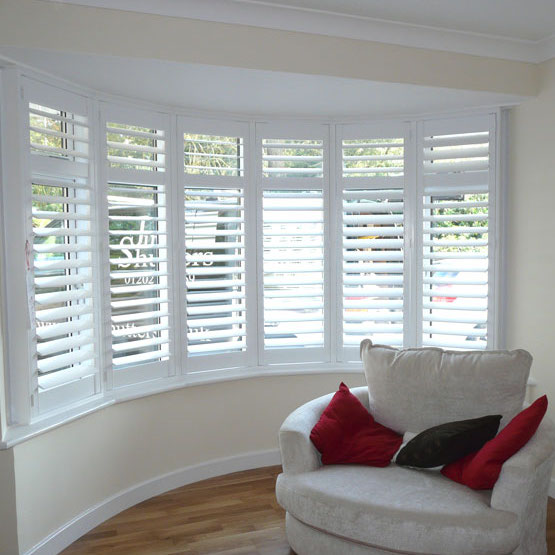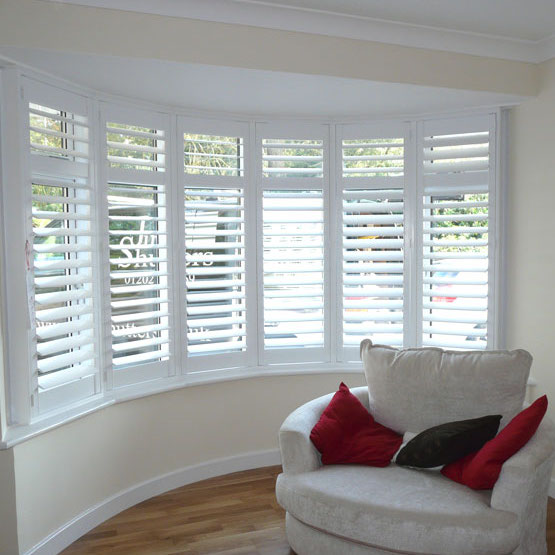 Along with their superb looks and elegance, shutters offer:
-Bespoke design – made to measure every time.
-Privacy without losing the view
-Light and shade control
-Noise reduction
-Energy efficiency
-Child safe with no hanging pull cords
-A hygienic allergen reducing solution
-A lifetime guarantee
-And we can't forget they are a simply beautiful….
Contact us
Call Just Shutters on 01962 670 157 . Alternatively, follow the buttons below and we will be happy to help in any way we can.
Fantastic Testimonials
We are very proud of our overall unsurpassed reputation. But rather than bragging, we would rather demonstrate to you what our customers want to say! You'll discover over 1800 reviews on Checkatrade. We hope to welcome you among our happy customers.
Shutters fitted to bedroom bay window
"Very friendly and professional company. Furthermore, the shutters look amazing."
Shutter installation in my bathroom.
"Just Shutters were recommended to us by a neighbour, and I'll be forever grateful! Our new shutters are beautiful and so easy to clean. "
Luxury shutters installed in the front room.
"I felt safe and secure with the fitter in our home as he was professional and friendly. The service was truly bespoke, and I'd definitely use them again."
Installation of 2 sets of window shutters Farnham.
"Thoroughly good job from start to finish. Excellent overall result."
Shutters fitted to 2 x bedroom windows and also bay window.
"Excellent customer service by both fitters and shop staff."