WINDOW SHUTTERS Headington 
Breathtaking interior plantation shutters add classic, timeless elegance to any room. Just Shutters are your local shutter experts. We can take any window or door and create a feature of outstanding beauty, instantly enhancing your light and space. For the largest range of interior window shutters in Headington please call us on 01235 424282.
As your local experts in plantation shutters, husband and wife team James and Charlotte Chenery (pictured right) offer you the widest range of styles, materials and finishes to ensure your shutters are as unique as you are. Furthermore, with our own exclusive ranges and expert knowledge, we make the very most of your room, whatever your taste and style.
WHY CHOOSE SHUTTERS?
Effortlessly combining style and practicality, there are o many reasons to love shutters. They really are the most versatile and hardwearing window dressing and (in our humble opinion) by far the most beautiful.
Shutters do not require laundering, just a quick whizz with a feather duster. They do not hold dust, spore, mites, mildews or allergens like fabrics. Additionally, they are perfect for children's rooms as they are child safe with no hazardous pull cords.
Shutters offer lighting flexibility like no other window treatment, offering privacy and security from prying eyes, without compromising the light of view.
Furthermore, with window shutters Headington by Just Shutters you get a lifetime guarantee!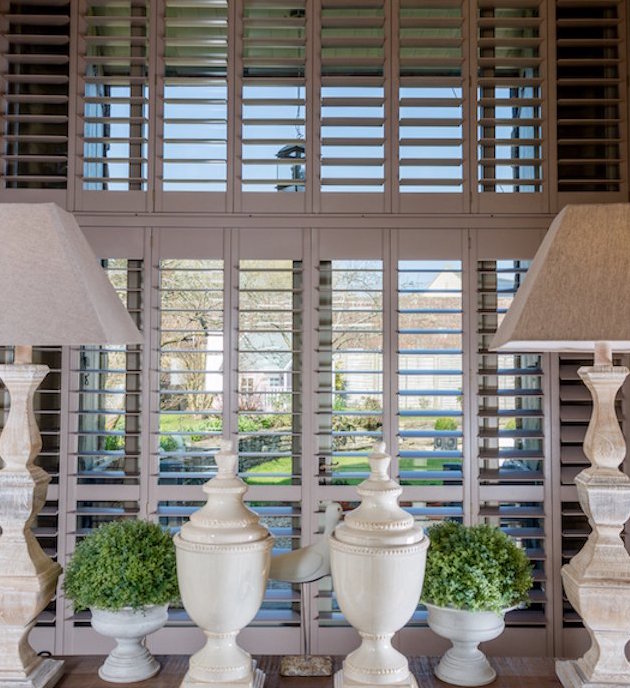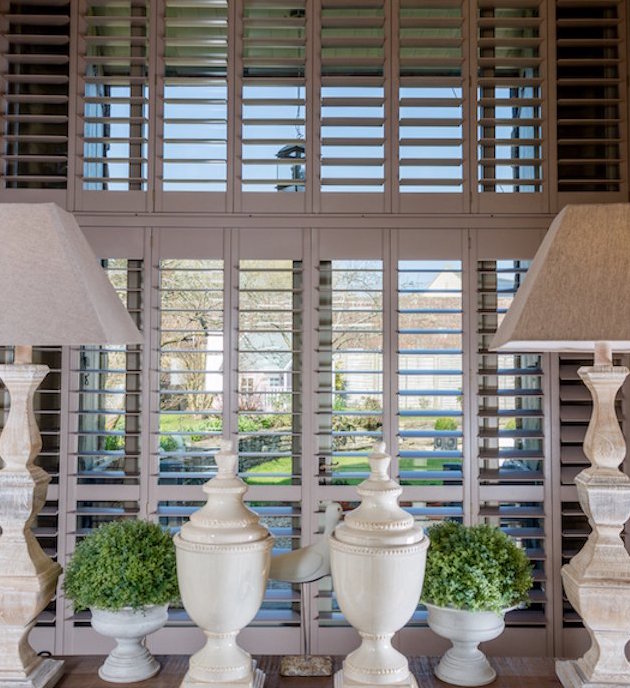 THE BENEFITS OF PLANTATION SHUTTERS
Shutters are flexible, they can open fully and fold back almost completely flat against a wall, providing unencumbered views and easy access to your windows and doors behind for cleaning and opening. However, most of the time shutter panels will stay closed and the louvers will be used to allow in light or provide shade. Angling them will allow you to see out, while offering a private sanctuary inside. What's more, all this without the need for old fashioned net curtains!
In warm or humid environments such as kitchens or bathrooms, shutters have no risk of mildewing or moulding like fabrics or untreated woods.
OTHER BENEFITS INCLUDE:
– No hanging cords so great for children or those prone to trips or falls
– Shutters are energy efficient and help reduce heat loss in your home
– They can help minimise noise
– Shutters are wipe clean and so easy to maintain
– They can add value to your home
– Just Shutters offer a market-leading lifetime guarantee
SHUTTER PRICE AND VALUE
Shutters have long been viewed as a luxury purchase, as they enhance the rooms of some of the most beautiful homes and boutique hotels. They also grace the pages of aspirational home and lifestyle magazines. However, shutters cost around the same as high-end curtains or blinds. They come fully designed and fitted by experts and have many more value added benefits over any other window solution.
With our lifetime guarantee you can have the peace of mind you need for years to come.
JUST SHUTTERS – The Home of Window Shutters Headington
Just Shutters are the shutter experts in Headington and the surrounding areas. We specialise in the design, creation and installation of bespoke interior shutters and nothing else! Shutters are not a sideline, nor an addition to what we do, to us they are a passion and sole focus. We would be delighted to show you why we are not 'Just' a shutters company. Call us on 01235 424282 or follow the links below for further information.
WHAT OUR CUSTOMERS SAY
Testimonials taken from some of the 1600 independent review site checkatrade.com which rate us 9.9/10. We are working on the 0.1%
Shutters fitted to kitchen, living room and bedroom windows.
"Very pleased, brilliant service, love my new shutters."
Plantation shutters supplied and fitted.
"Very pleased with out shutters. Fitters were very professional, can't recommend highly enough."
"Excellent 100%."
Plantation shutters to three bedrooms.
"An excellent experience from start to finish, just shutters five stars rating! Great communication – all left clean and tidy."
"Everything went as planned and very well start to finish."
You may also like to see shutters Oxford.