Window Shutters Southend on Sea
Window Shutters Southend on Sea – interior shutters from Just Shutters, your local specialists! Bringing you choice, quality and value.  Call us on  01245 200 917
What a beautiful part of the world Southend is. Home to the famous pier, and to some of the most iconic, quintessentially English picture postcard views. What better way to welcome some of the longest daylight hours in the UK, and make the very most of your windows and views, than to have our stunning plantation shutters?
Terry and Hayley Lancaster are your local shutter specialists, offering the perfect design and installation package. With their keen eye for detail, they create exquisite shutter solutions for their customers.
The finest quality shutters
We are committed to bringing the finest quality shutters to Southend on Sea. With the widest selection of styles and finishes in the UK. We can perfectly match your home, decor and living style, whatever your tastes – browse our range of shutters here.
Whether you are looking for bright, modern shutters with clean lines to reflect the natural light into the room, traditional wooden tones or subtle off-whites to warm and filter light for the perfect ambience, or even make a bold statement with a beach hut blue, a pillar box red, or gorgeous grey! We have the perfect solution for you, and experts on hand to advise.
Do you think our shutters would make a great addition to your home? Get inspired by browsing our stunning photo galleries!
Why Just Shutters? – The home of window shutters Southend on Sea

Along with the best shutters, you need the finest service, and we are not just talking about how we answer telephones (while of course, this is important) we are talking about the expert training we have, the way we can guide you through options, listen, take our shoes off when fitting your shutters or hoovering up after ourselves.
Just Shutters has been the premier plantation shutter company since being founded in 2006; we have grown with our customers and because of our customers. Our feedback and ratings mean the world to us, as it is our core business ethic to provide customers with the best our market can offer at an affordable price.
Our guarantee is our way of 'putting our money where our mouth is'; we believe in our products and service, we believe in our design, or fitting and our shutters; therefore, we have our own market-leading LIFETIME guarantee!
If you would like to know more about our beautiful shutters in Southend on Sea, please call us on  01245 200 917.
What our customers say
Customer satisfaction is a priority at Just Shutters. Our experts strive to ensure every single customer has a pleasant and easy experience with us, as well as being delighted with the end result. We are exceedingly proud to have achieved a near-perfect rating on checkatrade as a result of our many positive reviews. See below for a few examples of feedback from our happy customers:
Plantation Shutters were supplied and fitted to the windows in the whole house. 10/10
"Excellent service from start to finish. Terry was of the highest professional standard and did a phenomenal job; we're very happy with them."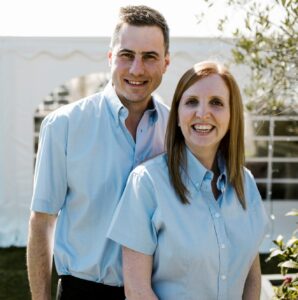 Installation of shutters 10/10
"I could not fault the service from enquiry to completion, and I love my shutters. Communication was excellent throughout, advice and information while choosing shutters was thorough and installation was efficient and clean. I would thoroughly recommend!"
Shutters on bi-fold doors with matching window shutters 10/10
"Terry was extremely thorough and knowledgeable on the product, which helped with choice. The installation was amazing and executed so well, and very tidy to boot. Would totally recommend."