WINDOW SHUTTERS Summertown and Jericho 
Summertown Plantation Shutters by Just Shutters; we offer you the finest quality shutters, coupled with the very best value and service. Plus the peace of mind that comes with our lifetime guarantee. Call us for window shutters Summertown, Jericho and the surrounding areas on 01235 424282 and let us help you find the perfect solution for your windows and doors.
Just Shutters are the experts in bespoke, designer shutters. Husband and wife duo James and Charlotte Chenery (pictured right) combine their love of design, eye for detail and exceptional local customer service. We then add our market-leading lifetime guarantee; giving you service, value and the perfect Plantation Shutters.
Summertown boasts many notable residents past and present, an eclectic mix as diverse as the houses. And we at Just Shutters have the perfect range of styles and finishes to suit your home whatever its age or your unique taste.
So, whether you live in a traditional townhouse, an industrial apartment, or a historic marvel; our years of experience and second-to-none service, will have the perfect shutters designed and installed just for you.
JUST SHUTTERS – The Home of Window Shutters Summertown
Having designed, created and installed shutters in over 8000 homes and businesses, we know what a customer is looking for. We listen, we advise and together we create masterpieces. Therefore, we put you at the heart of what we do. As a result, we always deliver every time. Our reputation has gained us over 1500 10/10 reviews on checkatrade, the highest % among our competitors, with an overall rating of 9.9/10 – we are constantly working on the other 0.1% 
Why Plantation Shutters will improve your home?
Shutters are known by many names; they can be called shutter blinds, colonial shutters, interior shutters and many more. Whatever you call them, shutters are an attractive and practical window covering solution. Aside from their aesthetic properties, shutters have a wonderful array of other more basic benefits including: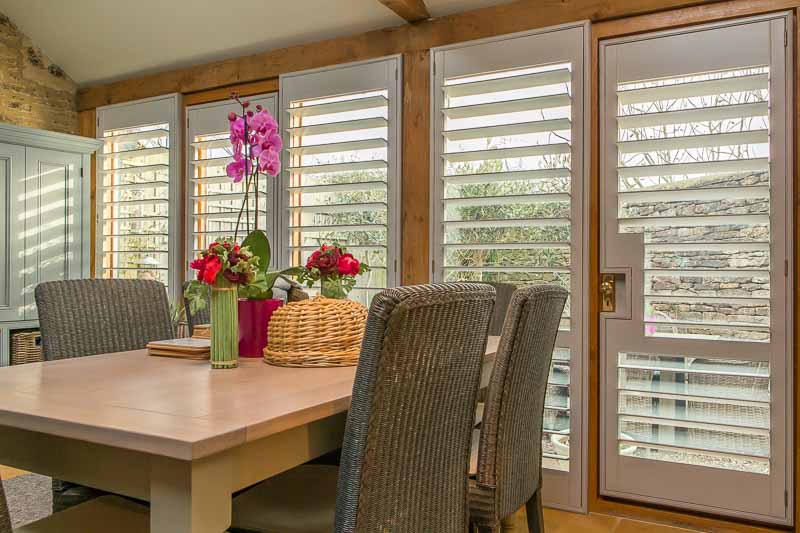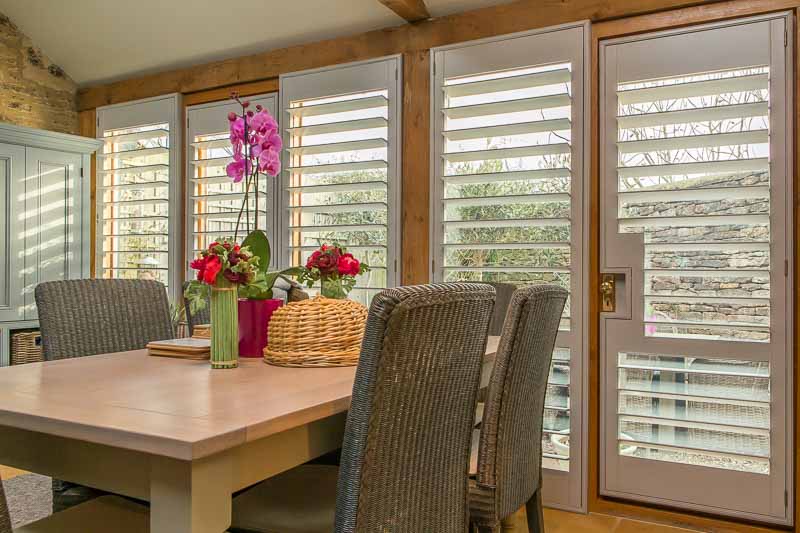 – Child friendly
– Low maintenance
– Versatile lighting options
– They are energy efficient
– They reduce allergens, mites and dust in a room over curtains
– Shutters offer substantial long term value to your property
THE PLANTATION SHUTTER SPECIALISTS
With the broadest range of styles, materials, finishes and louvre sizes in the UK (including our own exclusive ranges), we can create the statement you desire; from sleek and chic to bright and bold! Please know that shutters are not all the same, many companies have them as a sideline or addition, however shutters are ALL we do, meaning we are the experts, the specialists in the field. We are truly passionate about shutters and this is reflected in our quality and service.
GET IN TOUCH
Call for more information or free home visit in which James or Charlotte, where will show you samples in your windows and give you a personalised quotation. Call 01235 424282 request a brochure or book an appointment now.
THE JUST SHUTTERS DIFFERENCE
Customer satisfaction is a core value at Just Shutters. Therefore, we are thrilled to have received a 9.9/10 rating on industry site checkatrade. This fantastic rating comes as a result of over 1750 independent reviews. Visit our profile to read what our customers say about us, reviews such as:
"The guys were so very professional and friendly. Furthermore, my home was left clean and tidy afterwards."
"Excellent overall work. Lovely team. So very pleased."
"Excellent overall communication. Very polite, so efficient and reliable. Quality of work was fantastic."
"Excellent work from start to finish. Excellent product, also fitted to perfection. Therefore, I would not hesitate to recommend Just Shutters"
If you like window shutters Summertown, you may also like to see: Shutters Oxford, Shutters Oxfordshire or Shutters Abingdon.