Truro Plantation Shutters
For the very best Truro Plantation Shutters – call your local experts now on 01872 306442.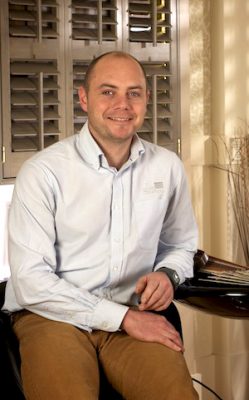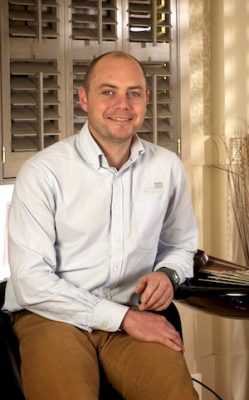 Truro, the beautiful county town of Cornwall, with it's rich heritage and buildings from every era and surrounded by historic parklands and ornamental landscapes is a truly beautiful place to live. Just Shutters' local expert Andrew (pictured left) is delighted to offer the very finest Plantation Shutters in Truro and the surrounding areas, offering you choice, value and peace of mind with our lifetime guarantee.
Andrew is simply passionate about shutters! He has grown his business through years of dedicated hard work and delighting customers. His reputation proceeds him, with more 10/10 reviews on checkatrade than any competitors. Call today and see what Andrew can do for your home or business.
About Just Shutters
Our bespoke interior plantation shutters, sometimes known as shutter blinds, are not only beautiful, they are hardwearing, versatile and a practical solution for your windows and doors. It is not often a product can boast the features of both beauty and practicality bit with shutters we can!
Stylish and luxurious whatever your tastes, we have the largest range of materials and finishes to suit your home. Whether contemporary and sleek, bold and beautiful or warm woods, we can create the perfect solution for your room and your lifestyle.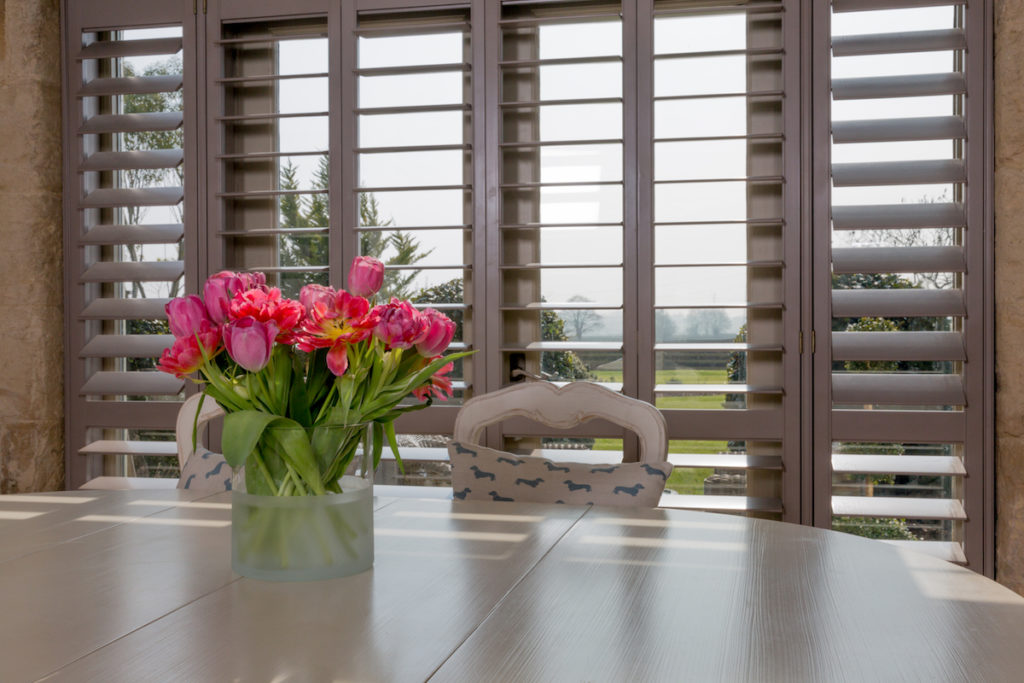 Just Shutters are the specialists, shutters are ALL we do, no sideline or add on, they are our pride and passion. As an authority in the field we have over 7000 happy customers and a 9.9/10 reputation on checkatrade.com from over 1500 reviews. If you would like to learn more about our sumptuous range of interior plantation shutters, please call us today on 01872 306442.
The added benefits of Shutters:
– Shutters look stunning, their style adds a touch of luxury to any room.
– Shutters add privacy and security to your home.
– Unrivalled ambience and light/shade control.
– Shutters reduce unwanted noise pollution.
– Shutters reduce allergens, dust and mildews that can grow on fabrics and untreated wood.
– They add a layer of insulation and can improve home energy efficiency.
– Shutters are hardwearing and do not warp or bleach in the sun.
– Long term value – shutters are sold with a home and can add £££ in value.
– Shutters are hygienic, wipe clean and super easy to maintain.
– Just Shutters offer a lifetime guarantee.
Contact us
We would be delighted to help you further, please call us on 01872 306442.
The Just Shutters difference
We have earned an unrivalled reputation in the industry, we guarantee our products and are proud of our exceptional customer service. But don't just take it from us; this is what our customers say:
Shutters to bay window. 
"Really impressed overall. Installation tidy and quick. So very professional. Would have again."
Measurement, build and fitting of plantation shutters. 
"Just Shutters are fantastic from start to finish. Professional, so polite, great value for money and we are super happy with the result."
Manufacture and installation of four plantation shutters 
"Excellent product and overall care. Impressive customer service. Superb installation. So highly recommended."
Shutters fitted to bedroom and bathroom. 
"Very happy with the shutters good overall service, very well made product. So good I would recommend Just Shutters."