WINDOW SHUTTERS Witney – 01235 424282 
Window shutters Witney are led by husband and wife team James and Charlotte Chenery.
Witney is famed for its beautiful architecture and notable residents; from footballers to politicians. With beautiful homes and stunning views, Oxfordshire residents will benefit from our stunning shutters. If you want to make the most of your views, or bring the outside brightness into your space; if you want to benefit from unrivalled light and shade options and to utilise your windows or doors fully, you should consider designer plantation shutters from Just Shutters.
THE BIGGEST RANGE OF SHUTTER CHOICES IN OXFORDSHIRE
Whatever your home's age or your design style, be it traditional or modern, we have the answer. Whether your home is ancient or brand new, whether your style is bold or chic, we have the styles, finishes and colours you need, including exclusive ranges. We can create the perfect solution for your property. Furthermore, our vast experience in creating more than 15,000 shutters for more than 8000 customers means that our expert knowledge and experience puts you in the safest of hands.
For further assurance, our shutters come with a lifetime guarantee.
PLANTATION SHUTTERS Whitney 
What are Interior plantation shutters? Many people get blinds and shutters confused, until they see them in person! Shutters can be known as shutter blinds which may add to the confusion, however the super-stylish looks and quality differences are clear. Aside from their great looks and aesthetic charms, shutters have a wide a long list of practical benefits:
– Shutters are energy efficient
– They are no/low maintenance
– Shutters offer versatile lighting like no other solution
– They create a private sanctuary while allowing light in and you to see out
– They reduce allergens, dust and mites
– Shutters offer you great long term value
THE BEAUTY OF PLANTATION SHUTTERS
Plantation Shutters are built to last, they are strong, hardwearing and extremely durable they also come with a lifetime guarantee, giving you peace of mind for years to come.
Value: while shutters are seen a s a luxury product, because of their great looks and quality, shutters provide added value for money year on year; Curtains may need laundering, fade and tatter, not to mention they may go out of fashion. Blinds may tangle, fade or warp. Shutters on the other hand will provide you with peace of mind year-after-year while remaining low maintenance and always classic in style.
JUST SHUTTERS WITNEY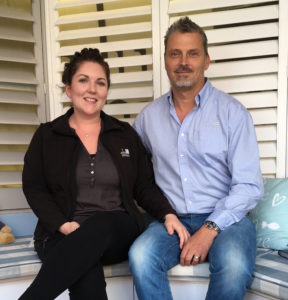 Just Shutters have an unsurpassed reputation thanks to our quality items and top-class services. We are just 0.1% away from receiving a 10/10 rating on Checkatrade following more than 1600 reviews.
We want to show you why we have a loyal brand affection and how we can enhance the look of your home. Please call us on 01235 424282 for further information. Alternatively you can follow the buttons below for a design visit or inspirational brochure.
WHAT OUR CUSTOMERS SAY
See below for reviews taken from our Checkatrade profile:
Shutters fitted to sitting room.
"Excellent service. The shutters are beautiful and were fitted in a very professional manner."
Installation of shutters on windows to front of the house.
"The blind were measured and fitted by Richard. He kept me up to date with delivery and fitting of the blinds. He has done a brilliant job and they look beautiful."
Installation of shutters for three windows.
"A very professional job done, courteous and efficient."
Plantation shutters fitted on windows in four different rooms.
"Just Shutters provided an excellent service. Very helpful and friendly. We are delighted with our shutters."