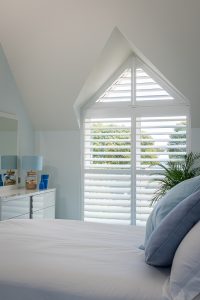 Windsor – The Beauty of Shutters
Perhaps there is one home in this most historic of towns that won't benefit from plantation shutters from Just Shutters Windsor – and even then, with a recent change of resident, perhaps we will get a call! Yet for the wide variety of beautiful dwellings here, we offer a significant boost in both usable practicality and subtle beauty.
As you will have seen as you walk around Windsor, plantation shutters bring a wonderfully restrained elegance to any house or apartment, at the same time as adding a new level of privacy. More importantly, though, our bespoke shutters truly enhance any room where they're installed.
On stuffy summer days, they keep it cool and calm thanks to limitless adjustability that also shields fabrics and décor from harsh sunlight.
Then in winter, they help insulate a room, preventing draughts and cutting heating bills, while all the time being easy to keep dust- and allergen-free.
Why Choose Just Shutters Windsor
Our success locally is based on two main things: despite our expansion, we fiercely guard our small, local business founding ethos; and our shutters are created in full consultation with you, the homeowner.
Once you've asked us round to discuss what you want to achieve, we take the longest time to plan the shutters to match. We carefully assess and measure the spaces in question, taking into account any uneven shapes or odd angles that are part of the building's character and history. Then we will make suggestions for the right colours, finishes, facets and mechanisms that we feel – using our long experience – are going to bring the best results, all the time aiming for design harmony.
All this means that when we return to install them, they're going to fit and function superbly. Once you and we are totally happy, then it's time for the finishing touch – our revered lifetime guarantee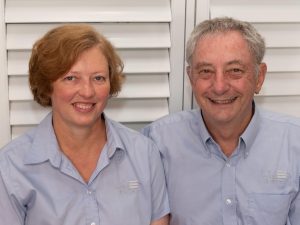 Emile and Penny van Heerden – Your local experts
Meet the driving force behind Just Shutters Windsor; a husband-and-wife team who are as eager and discerning about interior design as you are. Emile and Penny have been steadily growing Just Shutters across the Thames Valley over the past few years, setting new standards of customer satisfaction in the highest-quality plantation shutters
Call Emile & Penny today on 0118 9070 102 or request a Brochure for the very best Shutters in Thames Valley, including Newbury, Reading, Wokingham, Bracknell and Basingstoke.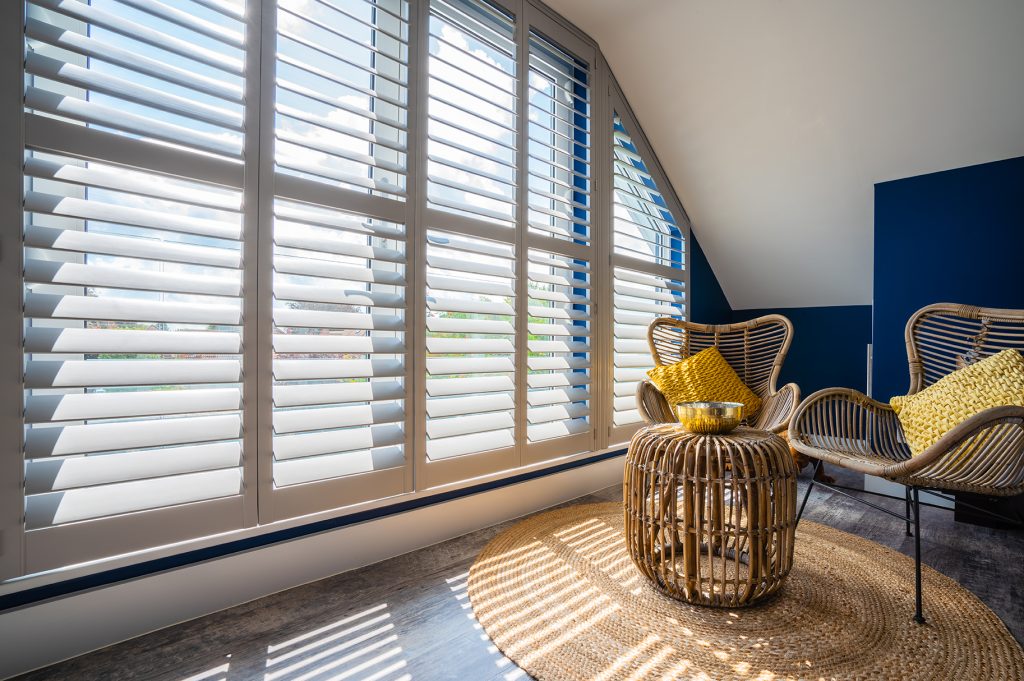 We also urge you to see Checkatrade and read the positive postings from our satisfied customers; we feel they speak volumes for the quality of our shutters and customer service.