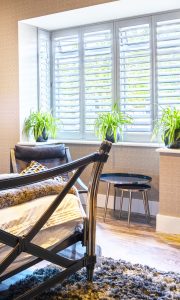 Just Shutters in Wokingham and surrounding areas
With a wealth of good schools, decent shops, bustling bars and restaurants, and a pleasant market town centre, Wokingham typifies the desirable and prosperous southern-England community that so many aspire to. It is blessed with a great many pleasant streets and nearby backwaters. It's a natural place for Just Shutters to have boomed because pride of home ownership is almost a local prerequisite!
Established in 2006, Just Shutters started as a family business in Bournemouth. Since then, we have expanded across many areas of the UK. Despite our growth, we are proud that we still continue to maintain a local service yet offer the guarantees of a large company. We have also maintained an excellent reputation with our customers.  We continue to use only the very best products, design and fitting service, which is why we are confident to offer you a lifetime guarantee and ensure your Shutters will give you pleasure for many years to come.
Why are Shutters so Popular?
Just Shutters Wokingham has installed many sets of our custom-made plantation shutters around here. You can see, just by walking about the neighbourhood, how they transform many buildings with an elegant 'established' look that exudes good taste.
But what you won't appreciate at street level are the many practical benefits they bestow. Because they are fully adjustable and carefully designed for every type of window space, they can regulate internal temperatures and light levels. Insulated in winter, ventilated in summer, giving as much sunlight or shade as you want, and with an easy-to-clean nature that keeps dust and allergens to a minimum. They're great value and make a great deal of sense.
Why Choose Just Shutters Wokingham
Every order we receive represents an individual challenge to our talented installers, who have specified shutters for countless contrasting homes. Whether a modern flat, a period semi or a historic mansion, we've worked in them all.
The process starts with a home design visit in which we get to fully understand exactly what the homeowner wants to achieve with his or her interior design scheme. We'll present all the options from our carefully constructed range, so we can agree on which colours, finishes, fixtures, and mechanisms are going to apply best. This way, when we return to install them, we will be very confident that they're going to work properly, fit like a glove, and look terrific.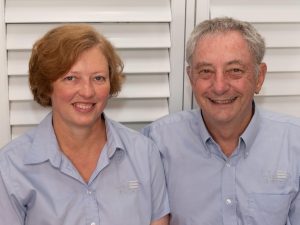 Your Wokingham Consultants – Emile and Penny van Heerden
Wokingham is an easy place to proper… just as long as you're dedicated to excellent service, great value and a respectful attitude. These three things define the plantation shutters company established and run by Penny and Emile, two entrepreneurs whose business sprang from their own love of great interior design and property improvements.
The husband-and-wife team – Penny and Emile have complementary skills: she looks after the office and customer care, while he is often out and about overseeing installations, using his skills in joinery and craftsmanship. But where we come together is in offering a truly excellent service, and in spreading the word about high-quality plantation shutters.
Contact Us
Contact Emile & Penny now on 0118 9070 102 or request a brochure for the very best Shutters in Wokingham.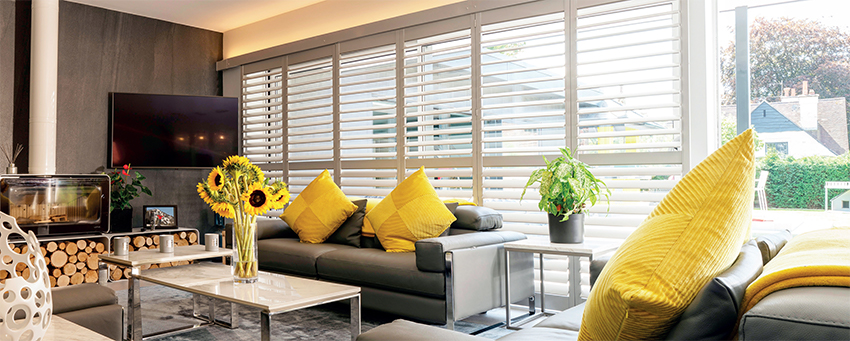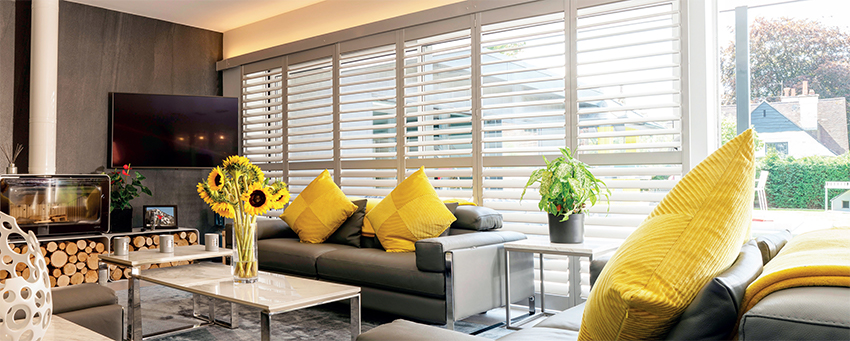 We also urge you to see Checkatrade and read the positive postings from our satisfied customers; we feel they speak volumes for the quality of our shutters and customer service.