Just Shutters introduces new VW Transporter to our fleet
We would like to thank Breeze VW Totton, for our beautiful brand new VW transporter, the 23rd in the Just Shutters Volkswagen fleet.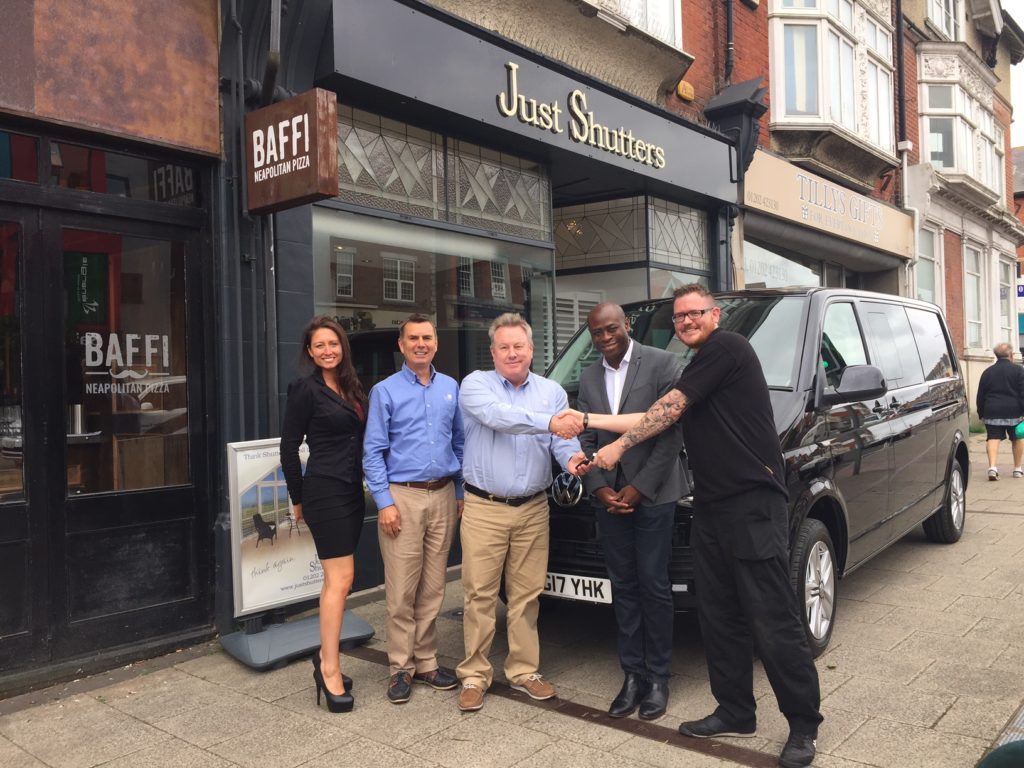 Pictured above: Hand over of the keys at Just Shutters Head Office and showroom in Southbourne Grove, present from left to right: Charlotte Fantelli Marketing Manager, Chris Rocker Founder, Simon Osterloh Managing Director, Victor Brown Franchise Business Manager, and handing over the keys from Breeze VW Totton, Mark Seaman.
Our new beauty replaces our much loved Francis, who has been round the block and round the clock with us over the past ten years.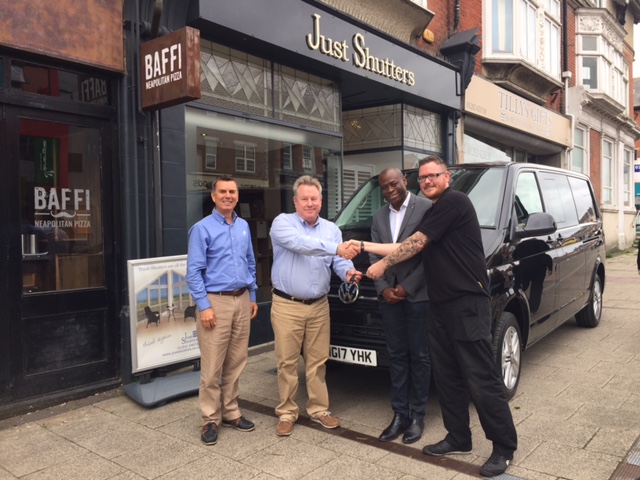 Yet to be named, our new Transporter will be joining Pedro, Princess, Kasia and Rudyard. The team have put in to the pot their ideas for names, including – Olive, Sylvia, Dawn, Sabra, Lizzy and Christy, while the most liked being Aggie, in honour of our wonderful Shutter Fitter Agnieska.
Our new addition will be decked with the striking Just Shutters branding within two weeks and will be driven by our new sales designer we are currently recruiting – so if you would like the honour of driving our stunning new vehicle, along with the perks of working for our great company, please see our latest Bournemouth vacancies here.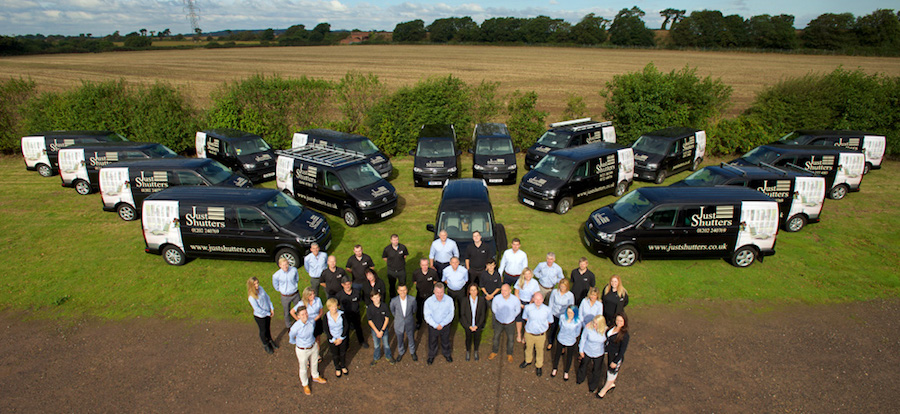 For more information on how you can have our beautiful shutters in your home please call us on 0845 894 0700 or follow the buttons below.