Welcome our new North Yorkshire Shutter expert Paul Wells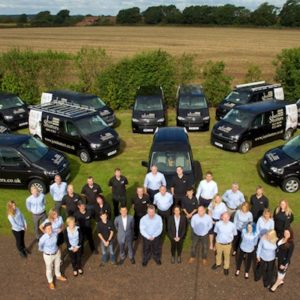 We are delighted to welcome on board Paul Wells. Paul is joining the Just Shutters network as a franchisee and the North Yorkshire shutter expert!
Our excellence head office team have been hard at work with Paul's induction. Paul has undergone industry leading training in fitting and product knowledge, as well as shadowing some of the best sales designers and fitters Just Shutters has.
The North Yorkshire division
The North Yorkshire Division of Just Shutters is an exciting step into the North of England for us. Our new North Yorkshire shutter expert Paul will cover various towns in the area – delighting customers with our stunning designs! He will cover areas such as; Harrogate, York, Leeds and many more!
Contact Paul to discuss how shutters could work for you! He is on hand to answer any question you may have. Call him on 01757 602459 today.
Dedicated to growing our shutter brand!
The launch of the North Yorkshire region just goes to show how successful the Just Shutters brand has become – we couldn't be prouder! Our Managing Director, Simon Osterloh, says "I was blown away by Paul's enthusiasm and eagerness to get going. I very much look forward to great things".
The rest of the team mirror Simon's excitement, no one more so than Charlotte Fantelli our Marketing Manger. She says "Having welcomed many franchisees on board during my time at Just Shutters, I can tell Paul is a natural! I am delighted to have such a hard working individual representing the Just Shutters brand in North Yorkshire".